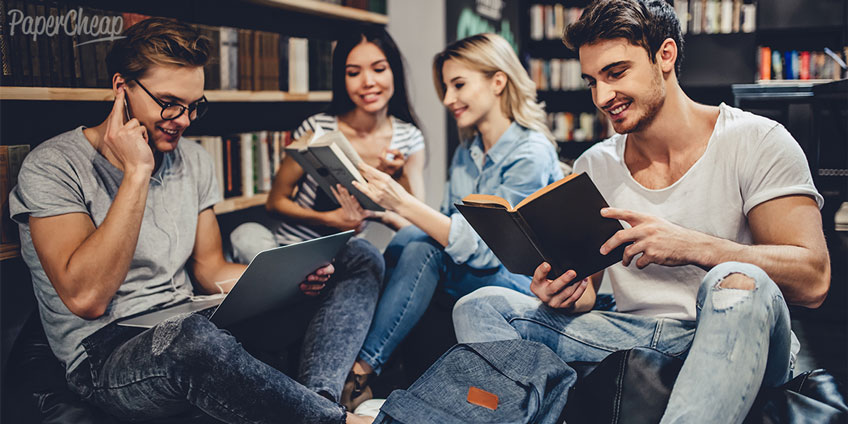 A book is a vessel that fills us, but it never gets empty. And a book can fill us not only with wisdom and food for thought but also with the knowledge of English. Reading is one of the important skills in English, so it is important to learn it as soon as you start learning this language. But what should you read?
In this article, we will tell you which criteria should be taken into account when choosing a text for reading. We will list books in English by levels of knowledge, and also give some tips on how to read books correctly.
How to Make a Choice?
We have identified several criteria that will help you determine the material for study. You should consider:
Your age and level of knowledge
Even if you do not believe in fairy tales, it is not a reason not to read them in English. Simple children's stories can be useful to those who do not have a broad vocabulary and do not know all grammatical constructions. But popular science novels with serious vocabulary will suit people with average and high levels of English. You will learn many new words from them.
Note that even if you are a specialist in a certain field, this does not mean that you can read professional literature in a foreign language. You have an idea of the number of special terminology, which is sometimes very difficult to comprehend even in your native tongue. Usually such literature remains a prerogative for advanced students, who have mastered the basics and now have the opportunity to dive into narrower topics. You will be able to do it too, but do not run before you can walk.
Your goals
If you are studying English for work, choose appropriate materials. They will help you learn useful vocabulary. If you need to fill up your vocabulary with conversational expressions, choose modern prose with a lot of dialogues. In that case, you will learn to speak like the heroes of your favourite book. However, remember the previous paragraph and evaluate your strength. Perhaps it is too early for you to read certain texts. Then you need to approach your goal gradually, increasing complexity slowly.
Book genre
First of all, choose books that interest you. Reading should be not only beneficial but also enjoyable, so do not take the first romantic novel if your favourite genre is a detective. Feel free to choose books of a genre and an author that you like to read in your native tongue. However, consider the fact that it may be easier for you to read modern prose with simple dialogues than fiction or historical detectives, where you may come across more unknown words.
Year of publication
Classical works of British and American authors are written in compliance with the rules that you can find in textbooks. The language in such books is rich, there is a variety of phrases and synonyms, bright descriptions that native speakers may never use in daily and business conversations.
At the same time, these words and phrases usually make it difficult to read a masterpiece, and you cannot use learned words in everyday speech because you will sound too pretentious and grandiloquent for English speakers as if you fell out of the time machine.
Modern literature is full of modern words and phrases, slang expressions, live and interesting dialogues of real modern people. In terms of usefulness, modern literature is the best option for reading.
Text complexity
In order for a book to benefit your knowledge, it should not be too complicated or too simple. On average, you should see no more than 10 (or better 3-5) unfamiliar words on a page. This number of new vocabulary will allow you to understand the meaning of the text. You can guess the meaning of most words from the context, and it is much more useful and interesting than constant peeking through a dictionary.
I know an enthusiastic person who bought an English book that she wanted to read for a long time, joyfully opened it and, being forced to turn to the dictionary for every word in the first three sentences, refused to read it. Never again would she open it. Do not repeat this experience.
Familiarity
You are going to read a book in English for the first time, and it seems to you that it is difficult? Then try to take a book that you have already read in your native tongue. In this case, you will not be lost in the plot, you will be able to guess the meaning of many words from the context, as you remember the text. This is especially useful if you read the book a long time ago and forgot the details. Then working with the text will be much more interesting.
If you don't want to spend time on re-reading the already familiar text, take something new. So you will have the motivation to finish that book in order to find out what it ends with.
Format
The choice of an electronic or printed format depends on your habit and the conditions in which you read. The advantages of an e-book are portability and instant connection to a dictionary that will facilitate the search for unknown words – you only need to make a single tap on them. Nevertheless, it is more convenient to work with a paper book if you like to come back to what you read in order to better memorize new words and phrases or to recall the storyline after a break in reading.
Audiobooks won the hearts of some readers and caused a storm of indignation among others. We will share an interesting and useful way of reading, which simultaneously improves your pronunciation, allows you to work out the right intonation, and eliminates the accent. Listen to an audiobook and repeat phrases after a narrator, trying to imitate his or her pronunciation. We do not say that you need to do this in transport and frighten fellow passengers. You can do this whenever convenient.
Do you not have time to read books? Then pay attention to the resources on which you will find short stories for learners with different levels of English knowledge, including texts for beginners.
Books for Beginners
You can start reading books in English for beginners. If it seems to you that there are not so many books of this level and you need to learn even more diligently for further work, then you are mistaken. There are many materials and sources.
Of course, we do not recommend beginners reading original English literature: even children's fairy tales may be difficult to read. However, you can learn some simpler texts.
English textbooks
Probably it's a somewhat unexpected point, but textbooks of your level contain simplified texts filled with useful words and phrases. So, this will be a great start.
Adapted literature
It can greatly help you with learning English. Even classical English books are perfectly and smartly simplified. Rarely used words are replaced with the ones used more frequently.
Simple texts
Conversational texts adapted to your level of language can also come in handy. At the Elementary level you can try reading English books for kids. For example, books about the adventures of Paddington Bear.
If your level is higher, then it makes sense for you to read the second part of this article. In it we will give recommendations for English learners with more advanced language knowledge.