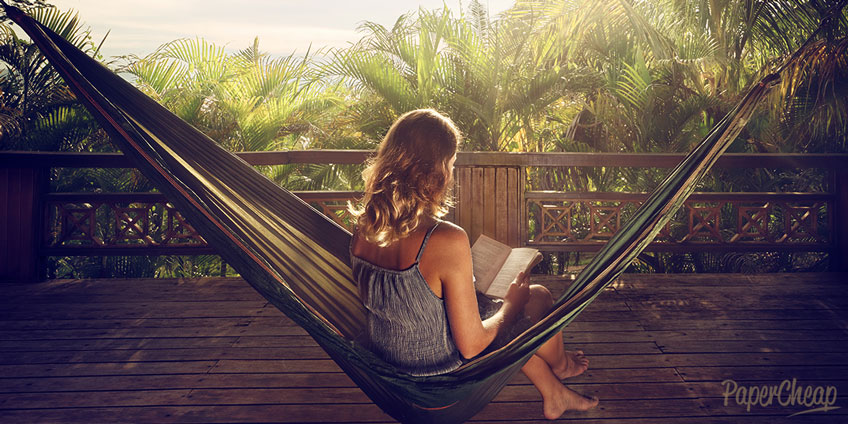 Books for the Intermediate Level
It generally includes Pre-Intermediate, Intermediate, and Upper-Intermediate English.
At the Pre-Intermediate level, we recommend reading the adapted literature. Consider an important detail: some publishers simplify texts too much, so a text of your level may seem very easy. In this case, we recommend taking a more difficult book, opening it in the middle and trying to read. If you get stuck at 3-10 new words per page, feel free to read. You can try and read children's books, for example, by Roald Dahl. His story can be safely read even by an adult: the original humour of the author will not leave you cold.
At the Intermediate level, you can start reading original English literature. We just want to warn: the first few pages of any original book will be a real test of your fortitude. You immerse yourself in the world of "live" English with a variety of grammatical constructions, new words, idioms, phrasal verbs. And here the main thing is not to look every word up in the dictionary. Note only those words without which it is impossible to understand the meaning of the text. After a few pages, you will get used to the author's style, "get involved" in the plot, and reading will become easier. 
The Upper-Intermediate level gives you even more options for reading. You have rich vocabulary and good knowledge of grammar, so you can read most books without difficulty, using a dictionary in some cases. The tips remain the same: do not look for every unfamiliar word in the dictionary and enjoy reading.
Books for the Advanced Level
Advanced English learners are lucky: they can read almost any book in English. An exception can be made only for professional literature. But if you are fond of quantum physics, then for the sake of acquiring new knowledge, you can also choose books on this topic.
Reading Tips
Write unfamiliar words down in a notebook

To get the most benefit from reading, learn new vocabulary from a text. Write down the whole phrases or abstracts in which you come across an unfamiliar word. It will be easier to learn vocabulary in the context, and you will see how different words combine. Do you not want to spoil the pleasure of reading? Then give yourself the task to write words from just a few pages a day, and after that read a book using the dictionary only as the last resort.

Pay attention to grammatical constructions

While reading pay attention to how grammatical constructions are used in the text. This is a very useful exercise: the more you read, the better you speak and write. The logic is simple: you get used to seeing correctly formulated sentences, remember them and reproduce them in your speech.

Read aloud

When reading aloud, you train the correct pronunciation, but only on the condition that you know the rules of English reading and pronunciation. At the same time, reading aloud can quickly tire, so alternate it with reading under your breath.

Use the correct dictionary

As we have already mentioned, the dictionary should be used very moderately and in most cases try to do without it. And, if you are already a Pre-Intermediate English learner, try using an intelligent (English-English) dictionary. So you learn not only a new word, but also its definition in English.

Do not use translation software

Machine translation is evil for fiction and the process of learning English in principle. Unfortunately, so far no "advanced" program can translate phrases within context. That is why when using a translator, you will not get a normal text, you will risk misunderstanding what an author wanted to tell you. If you have a desire to use a program, think about whether you have chosen a too complex text. Perhaps it is worth choosing something simpler to cope with your knowledge of language.

Be patient

Of course, we have painted a very bright picture: take a book in English and just read it. In fact, the first pages may pose some difficulty because you drag yourself out of your mother tongue environment and immerse yourself into English. It will take your brain some time to get used. Meanwhile, it may seem that nothing is clear, that you want to give everything up.

Our advice is just to read those first few pages and try not to go into details. Do not try to analyze every word while reading. Remember what happens when you read in your native tongue: you do not read each word individually and do not ponder over it, but you perceive the text holistically and imagine the story in your head. Do the same with the English text: "draw" the story in your thoughts, try not to think that some words are unfamiliar to you. After a dozen pages you will get used to this manner of reading and notice how interesting the story is.

Read regularly

Try to read at least 4-6 pages a day. It will not take much of your time, but the results will be noticeable very soon. Special attention to reading should be given by those who take a break in learning, for example, during holidays. Even a small "dose" of English will help you keep your knowledge up.

Now you know which books are read by beginners, and which ones by people with an average level of English. We are sure that readers of our blog also have something to say on this topic. Share your knowledge with others and continue reading!