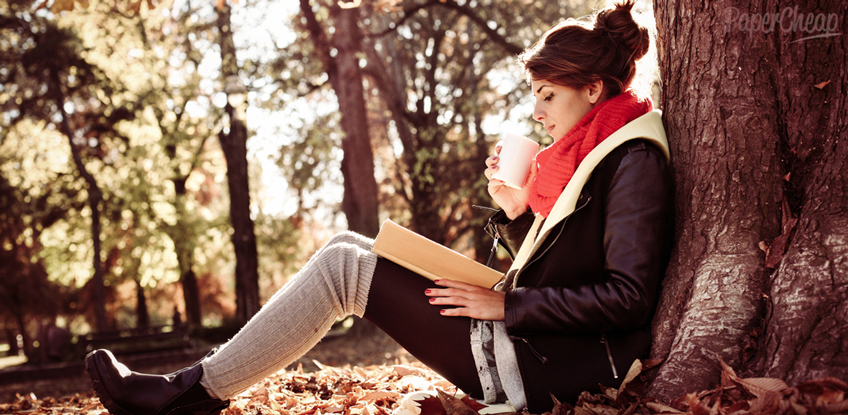 An essay about a book is one of the most used forms of university works. A detailed review is a challenge, where students show their perception and inner understanding of the work of art. However, whoever the author was, to write a good essay you should have the knowledge concerning the right structure and meaningful presentation of the main ideas.
Although this type of works is considered to be difficult, there is enough space for creativity. If you use our recommendations, writing an essay about particular book will be quite easy.
How to Start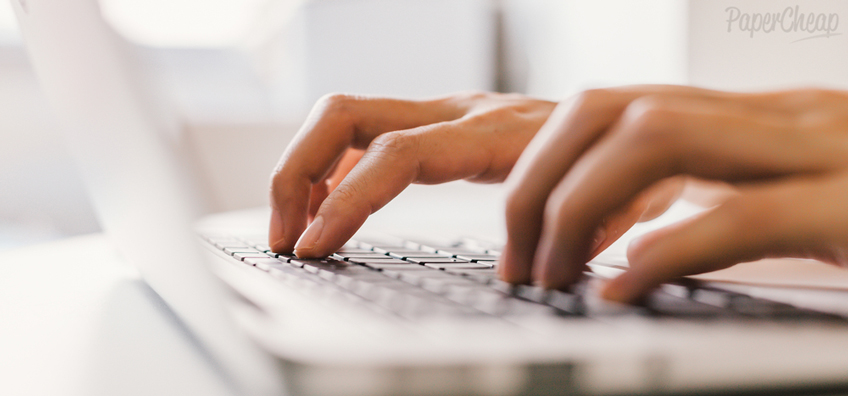 First of all, you should think over the choice of the book you are going to describe. Learn the requirements for your paper. Can you read any book of your choice? Is there a limit concerning the genre? Do you need to analyze the entire book or express your opinion? If you have not decided on a book, ask your friends to recommend you something worthwhile.
While reading, take a pen and paper. Take notes, highlight important sections, underline favorite quotes (if it is permitted). Try to estimate the book: it teaches you something, if you are willing to learn. Key topics and ideas refer to several questions: what is the main idea of a good book? Which events occur in the book? Have you learnt anything new, that you did not know before? What quotes you can use to make your essay even more interesting?
Stick to the Structure
Start writing with a clear admission. In the first paragraph, specify the name of the book and the author's name. Sometimes you also have to specify the publisher, year of publishing this book, genre and number of pages. In addition to the major events, you need to discuss briefly the achievements of your report. Enter storylines and themes that author talks about.
Decide which issues need further coverage and provide food for thought. Do not forget to express your opinion about the book read. Can you compare the book with some other works by the same author or same genre? You can use examples from these books to support your statements.
Do not try to outline each section of the book. Select the most important and interesting. If you write about scientific book, present the main themes and arguments. Make general conclusions. Reformulate the thesis or main idea of the work. If a book is worth reading, try to write a review so the reader would like to read the book himself.
General Tips
Read the whole book. Only then it will be a worth of an attention to read an essay. If you use quotes, make sure they fit into the work. Do not rewrite quotes. Better just explain its meaning and importance.
A brilliant way to get extra points is to follow three rules: the essence, evidence and explanation. You will be able to prove your point, and not to beat around the bush. In addition, you do not lose points. Avoid using abbreviated forms in your work and excessive use of the pronoun "I" as your work may look informal. Text should be an easy one for reading.
If you pay attention to details, and remember everything that impressed you in the book, writing such an essay will be a pure pleasure only.
What Else Can You State in Your Essay
Keep your essay structured, even if you feel an inspiration to describe all your impressions in one essay page, make it reasonable. You may use a scratch book for putting all your ideas from head on paper but after that condense them, leaving only the best ones for a ready paper.
Think clear and clean. Try to avoid long poetical expressions unless you have read a book on how to be a poet. Resemble the language of a book. If your book is on scientific issues, try to do your best to have an essay written at the same or close to the same level. However, if you start using difficult termini, make sure you have a glossary as not everyone may has read the same book as you but they still want to understand it.
Some Extra Points for a Good Essay
An essay about a book is not just a good summary of the book content and all characters as well. It does not even apply when it is an essay on literature subject. An essay about a book can be extended to an unlimited number of subjects and fields of study: business, history, science, marketing, psychology, zoology, IT-sphere, medicine and much more. Writing an essay on these subjects can be quite a struggling thing to do if you are not acknowledged in that sphere.
Therefore, reading a book required or offered by a professor is just a half of work. Try to forecast what exactly a professor wants to see in your essay. If your forecasting skills are very far from the good ones you maty simply ask a professor what should be highlighted in your essay to get an excellent grade. Do not be afraid to ask – better ask now that be ashamed in the future.
How to Write an Essay if You Did Not Read a Book!
Who said you should undoubtfully read book in order to write an essay on it? What if the deadline is tomorrow and you do not even give a clue what book to choose? Yes, you must admit, it is a big trouble for you. However, it is still possible to write an essay on a book without even having it read. A few tips for you:
A text notes from your class must be taken into account. A professor often tells a lot about a book, so use his words in a different style and include them to your essay;
Do brainstorming research on your book. Surf in the web, look through book reviews and go to an official site of the book. It is extremely useful to look for book characteristics on foreign websites – here is a time to improve your foreign language knowledge;
Be precise. Do not depict the whole plot (however, you must know it quite good after reading a brief summarization) but indulge in the character's inner world, analysis of different techniques an author has used in his text. You may even cite separate text abstracts with their explanation of meaning;
Do not be afraid to write from yourself. We know how scary it is to write with your own words on something you did not read but with a good preparation and nice impression of what was going on in a book you still can manage to write your opinion without any effort. Usually professors give their students a chance to express themselves in essays so a couple of sentences with your own point of view will be very appreciated.
Even though these tips are very helpful we still recommend you to read a book because if a teacher offers you this book, maybe it is really worth reading and it may become your favorite book in the future.