Christmas is considered to be a family holiday with cozy and sweet atmosphere. However, sometimes people decide to make a great party and make it memorable for the whole year. If you want to do so, think well about its theme. There are no limits, except for your fantasy. There is a list of the greatest ideas for Christmas party, in case you doubt what to choose. Use these with adding something personal, and cheerful celebrating is guaranteed.
Christmas Movie
Do you and your friends have favorite Christmas film which you watch over and over again? Use it as a basic idea for celebrating. Decorate the house with its posters and items which remind events from this movie. Find some cool soundtracks used in the film and play them in dancing zone. It is not hard to arrange this, and even a poor imagination can deal with it. You may also decorate food in Christmas movie style, make some cupcakes, cookies and other snacks.
North Pole Entourage
You may decorate a room as Santa Clause residence and give presents from his bag to your guests. Put some synthetic snow among the house and use typical Christmas music. The feeling of holiday is guaranteed. As a food you may serve traditional dishes, it is not necessary to invent something. A great idea is preparing some colorful candies or cookies in form of snowflakes.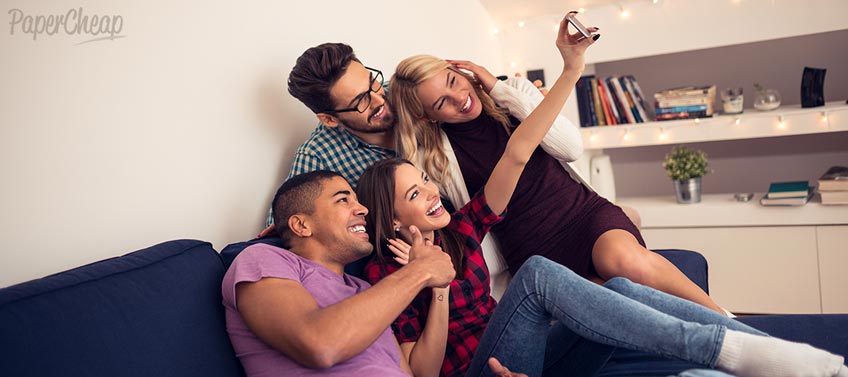 Hawaiian Style
It is for one who likes exotics. It may sound crazy but it is a great chance to surprise your friends and family members. Create a summer atmosphere at your place, use Hawaiian wreaths, relaxing music and try to find coconut at the nearest supermarket. It is complicated to organize it in winter, but fruits on the table are better variants than snacks. Don't forget about Hawaiian dress code, if your house has a good heating, of course.
Candy House
It is an attractive theme for sweets' lovers. The decoration may vary and depend on your fantasy only. The main point is that candies and cookies should be everywhere. Put bright colorful chaplets on the walls and choose cheerful dance music. It is not hard to guess which food will be served. You may order small candy house or make it by your own. Prepare some snacks as well. It is a great idea to create a chocolate fountain in the center of the table. You can be sure that your guests will remember this party for a long time.
All in all, don't forget to use your own imagination; these ideas can give you an inspiration or basics for making a Christmas party. Remember that only with adding something personal the celebration will become truly unforgettable both for you and your guests. Don't forget to stay hospitable and sincere with people who come to your party. Think about congratulation speech which you, as a host, will deliver. Remember that the most important is to get positive emotions and memories.