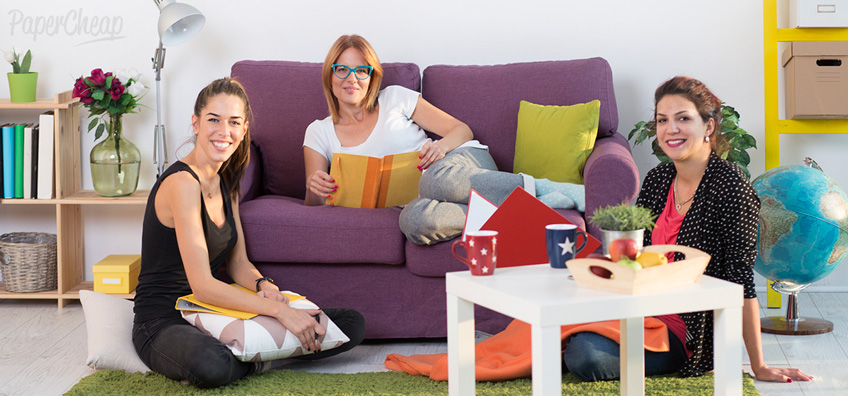 Nowadays, more and more students decide to stay on campus and live in a dorm instead of searching a place to live on their own. Sure, a low price and an opportunity to meet with lots of people are very attractive. However, after the first week of studying, the majority of teenagers start feeling homesickness. This is a normal thing for young people, who used to live with their parents and other relatives all their life. Unfortunately, such a condition makes it harder to adapt to a dorm and deal with all difficulties with appear. Of course, annoying and impolite roommates and adverse hygiene conditions can get over even the strongest and most confident student. That is why it is essential to know some ways of adaptation to a dorm before starting your independent life there. Our team prepared some helpful tips, which were tested be several generations of students.
Be Friendly
The first and most significant rule, which you have to know, is staying friendly with everyone in a dorm. This is not a right place to find some loneliness, as there are lots of people almost in every its corner. So, it is better to develop a friendly and positive attitude to your neighbors. If you are a dull and anxious person, they will probably not appreciate you and you will not have any buddies there. Remember that a dorm is a specific community, where everyone has to cooperate for a common success and well-being. It is better to be easy-going and do not be afraid to meet new people. These contacts may be very useful during your dorm life.
Clean After Yourself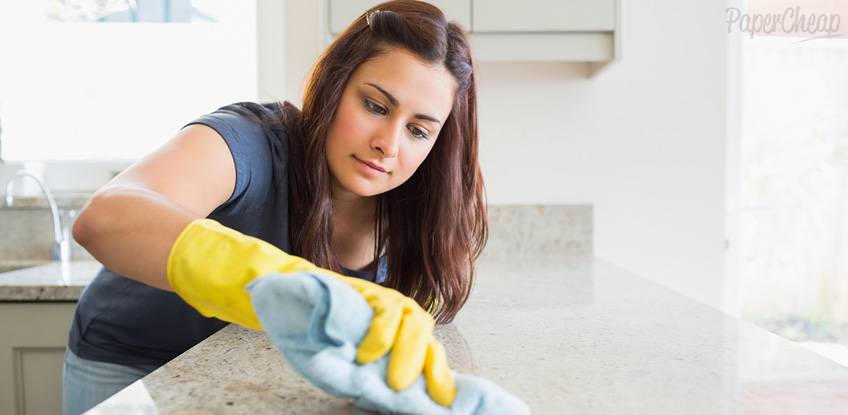 Hygiene is very important to provide a full and pleasant life in a dorm. Sure, it was easy when you stayed at home. There was always someone, who could help you to clean your room or at least there were some good technical appliances. You should be ready that these things may not be allowed to use in a dorm. So, you will have to clean with your own hands. Moreover, it may happen that you will have to clean after some of your messy roommates. You should understand that this is essential to prevent problems with insects and avoid some illnesses because of foodborne infections.
Be Ready to Meet Unpleasant People
You probably know that different types of people exist and not all of them are kind, tolerant and polite. Some of them may be really annoying and make you feel anger. It is possible to meet such students in a dorm and even live with them in one room. Your task is not worrying but trying to find an approach to them and set a contact. Keep in mind that is you live with someone unpleasant, it does not mean that you have to become life-long friends with him or her. The only thing you have to do is establishing good relationships and cooperating with this person in a case of need.
Do Not Be Afraid of Noise
Of course, noise is very irritating and unpleasant thing, especially if you want to complete your homework or have a nap. However, this is a part of life in a dorm. You should be ready for this: it helps to adapt faster. The first thing you should do is asking your roommates to be a bit quieter for some time in a polite and patient way. If you start speaking rudely with them, things will get worse. In case such a talk does not help, earplugs are a good way out. Just avoid worrying because of noise and try to find a calm solution.
Care About Safety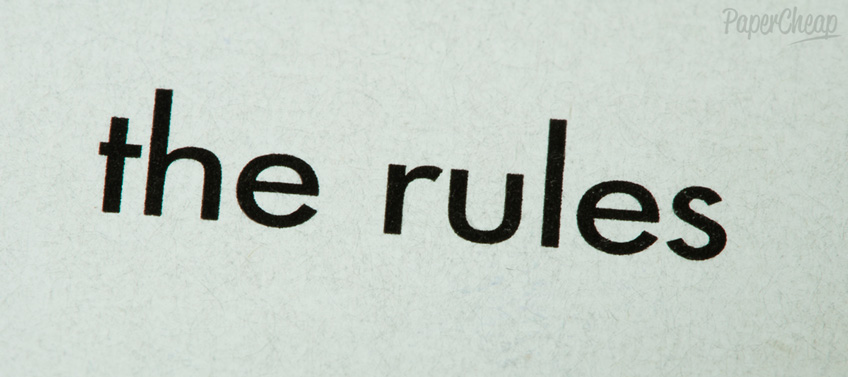 Every dorm has its own rules, which can provide students' safety and comfort. For example, it is forbidden to smoke out of special places or keep animals in your room. These are not just words, which you can ignore. Sure, you will be punished in such a case. Moreover, if you break these rules, it may lead to serious harm to you and your neighbors. You have to care about your security and respect others. In addition, you should prevent other students of doing forbidden things.
To sum up, life in a dorm may be disturbing and exciting at the same time. Young people encounter lots of difficulties there but they get an unforgettable experience as well. This is their first step to adult life and independence from their parents. Skills and knowledge, which may be reached in a dorm, are very valuable and help students to prepare for future life. Unfortunately, many of these teenagers suffer from homesickness during the freshman year. They feel loneliness and do not see beautiful and amusing things around them. It is possible to overcome such kind of mental condition thanks to our tips and hints. They will help you to adapt to the dorm life and reach happiness even if things seem to be bad. The main your target is to avoid sadness and find positive in every moment at college. Hopefully, you will learn how to do it.