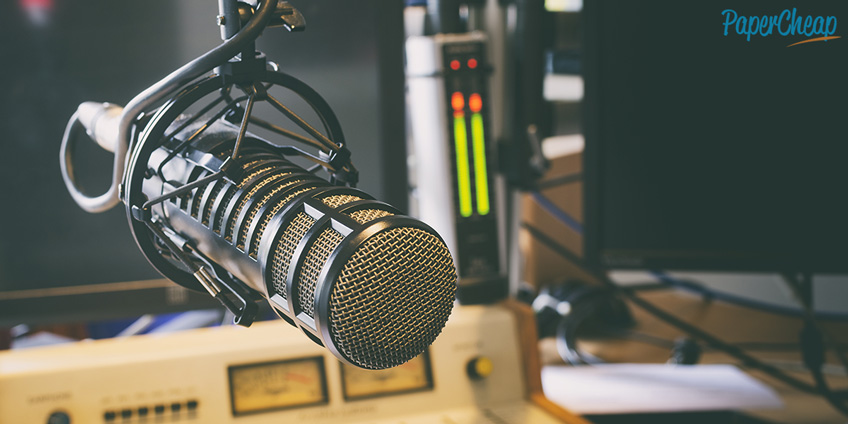 Exercises for Speaking
It is necessary to speak. More the better. But we do not have time to look for a foreign friend for communication, and 10 minutes is enough only to set up a connection. So, we must look for other ways.
Think in English
Learn to think in English. Be sure to say your thoughts out loud: you cannot learn from one thought. If you get the habit of thinking regularly in English, then you can speak it as your native language. The time required: 1-10 minutes.
Talk to someone
For example, tell your reflection in the mirror how you are doing, what happened during a day. Perhaps the proposal to talk with the mirror seems strange, but it will bring a lot of benefits. A mirror can be better than a person for several reasons. You can tell your reflection everything you want and think. You are not afraid to say something wrong. Very often students are haunted by the fear of making a mistake. This leads to the fact that a person does not speak at all. And with a mirror, this fear goes away: hardly anyone is embarrassed by their reflection. The time required: 5-10 minutes.
Describe pictures
Take any picture. It can be related to the topic that you are studying, maybe to an abstract topic. Try to describe what is depicted in it. Say everything you can think of: who is pictured, what he or she does, what objects you see, whether there are minor details, whether you like the picture or not. If your level of knowledge is high and the skill of speaking is well developed, analyze works of art. It is not necessary to go into much detail, several sentences will suffice. The time required: if you are still a beginner, then you can cope in 5 minutes, advanced learners will need 7-10 minutes.
Of course, communication with living people has not been cancelled. If you have someone to talk to in English 10 minutes a day, you are very lucky, take this chance.
Exercises for Listening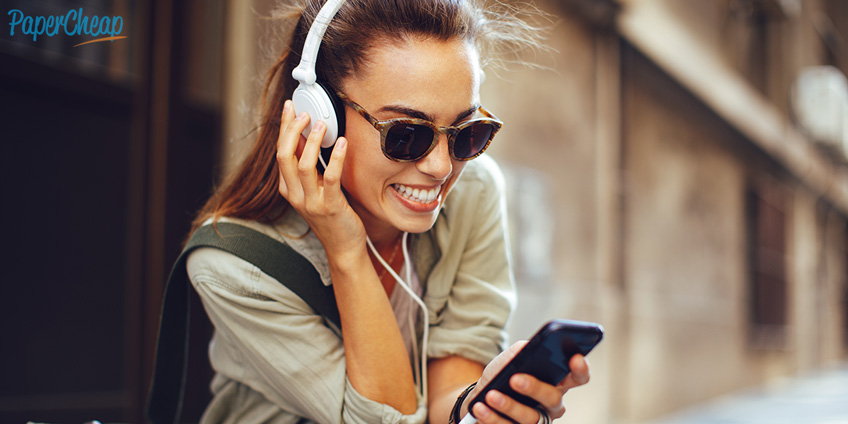 Listening (as well as reading) is a skill of perception, which, undoubtedly, is very important. But it must be combined with the skills of reproduction – speaking and writing. Therefore, it is so important to work on all speech skills to be able to reproduce and perceive information. Let us see how listening can be combined with other skills.
Listen to songs and podcasts
Songs and podcasts are effective because they are easy to download to your mobile device and listen on the way home, to the store, to work. Pronounce the words, sing along with your favourite songs, so you will train also pronunciation. For more efficiency, write down your speech on a recorder and listen to what sounds you need to work on. So you can easily and with pleasure learn English 5-10 minutes a day.
Listen and watch the news
The news is useful not only because you stay up to date with the latest events in the world, but also because you listen to the speaker's competent speech. There is a huge number of educational news websites where exercises are attached to the audio materials.
When listening to the news, you can also practice speaking. To do this, it is enough just to retell the information. The time required: 7-10 minutes.
Write small dictations
Dictations train your hearing and develop the written language. The time required: 7-10 minutes.
Exercises for Reading
Read small tutorials and articles
On the Internet, you will find a huge number of websites with educational texts. Choose the material according to your level. If you cannot grasp the main idea after reading a few sentences, choose an easier text. The advantage of this method is that you choose interesting and informative articles on a wide variety of subjects. The time required: from 3 to 7 minutes.
If one reading is not enough for you, perform a few more exercises with the text. We have already mentioned above that reading is a skill of perception, so it is better to combine it with speaking or writing. How it can be done:
To recite the text. If you retell with your own words, you will practice using new ones in context and talking about a certain topic. If you retell it with the words of the author, you learn a few new ones. The time required: 3-5 minutes.
To analyze. For example, express your point of view on the topic: what is interesting about this text, whether you like it or not. The time required: 5-7 minutes.
To continue an idea. Try to add some of your suggestions to the text. Think about what kind of thought you would continue, what kind of thought you can add. The time required: 5 minutes.
To pay attention to the grammar. Reading is one of the few skills where you can see how tenses are used, where modal verbs are used, how the question and inversion are constructed, etc. The time required: 5 minutes.
Exercises for Writing
Describe subjects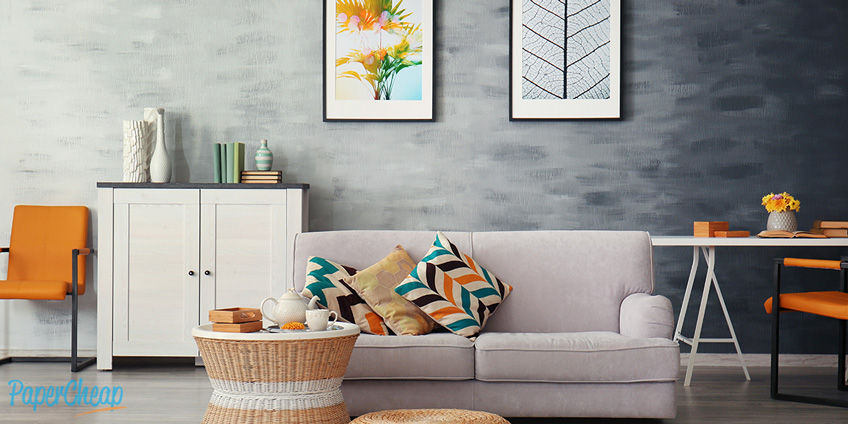 Take any subject and write down all its qualities in English. For example, you decided to describe a cup. What is it: blue, green, big, small, beautiful? While doing this exercise, you will not only develop your writing skills, but also activate your passive vocabulary. The time required: 6-8 minutes.
Make notes
Surely you make lists of purchases, daily affairs, maybe, keep a diary. Do all the same in English. Create a blog or online diary where you will write a couple of sentences about how your day went by. When going shopping, list all necessary goods in English, so you repeat the words and learn how to write them correctly. The time required: for the compilation of lists – 1-2 minutes, for the diary – 5-7 minutes.
What Else Can You Do in 10 Minutes?
Spend your time on social networks with benefit
How can you do that? Subscribe to several groups of English in social networks. There you will find many interesting posts. The time required: all individually, from 1 minute to several hours.
Translate advertisements and announcements
On the way to work or university, translate language signs, ads. If you do not know how to translate a word, write it down and look at the translation at home. The next day, passing by a signboard, you will already know something new. The time required: instant, minute, two, ten – it depends on how much you will stay in the traffic jam. Spend this time with benefit, and you will not have to spend precious leisure time on studying.
Play games
Play games in English. On different websites, you will find many games both entertaining and educational. The time required: 5 minutes are enough for one game, but no one forbids playing for more than 10 minutes if you like it.
And if you have more than 10 minutes a day, then the most effective way to spend it is to study with an English teacher via Skype.
Learning English 10 minutes a day is difficult, during this time, you will not be able to learn a lot. But if you do not have time for classes, we hope that our advice will help you maintain your knowledge.