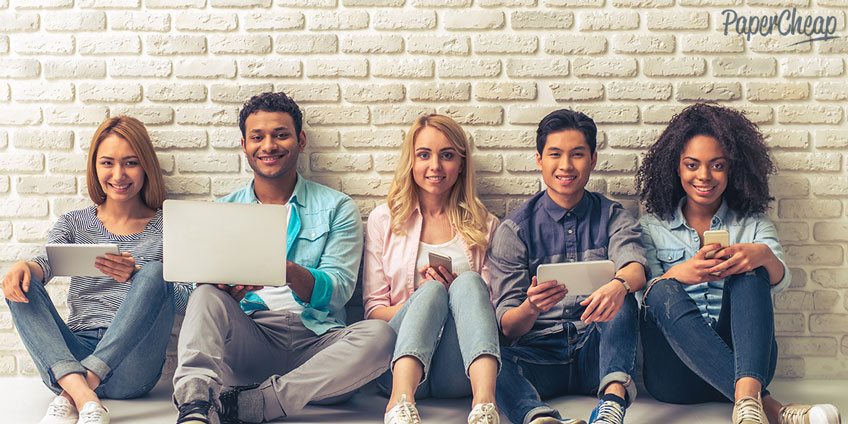 If you want a film that would cover thorny issues of racism and segregation, education, psychology, and human relationships, The Freedom Writers is the right thing! You'll see it appears to be quite a versatile option. You can write a review of this movie for an English, Psychology, Sociology or Pedagogy class. And your paper will definitely stand out!
What's this story about and why can it impress any professor? How to present it in a smart but moving way? We are here to find it out!
First, we'll take a look at the main theme of this film and explore its background. Then we'll consider an educational, social and psychological facet of the story (or it would be better to say "stories") told by the Freedom Writers. In the end, we'll come up with the best ways to express emotions evoked by the movie.
So, it looks like it's the right time to start!
Real-Life Heroes. Real-Life Events. Literally
Don't you consider it's really wonderful when a film is based on a real story? It's when you can be completely sure that its director and screenwriter don't make up anything. They just tell you how it all was or is in our world. 
So, The Freedom Writers is a perfect example of such works. Created by Richard LaGravenese and released in 2007, it tells a story of a young enthusiastic high school teacher, Erin Gruwell. By the way, this outstanding woman is currently a prominent educator and professor, teaching in the Liberal Arts and Education Departments at California State University. She actually met with Richard LaGravenese in 2000. And that's when he came across the book "The Freedom Writers' Diary", a collection of diaries written by real students of Woodrow Wilson High School at Long Beach, California, the U.S., where Erin taught from 1994 to 1998.
Alright, what's so special about Erin and her achievements? Why was it worth telling the whole world about them via cinema? Let's find answers to these questions!
Perfectly starred by Hillary Swank, Erin Gruwell has become a living legend of the 21st century. The story of her successful teaching career started in 1994, when she was assigned to work with "difficult" students at Wilson School. As a part of a local racial integration program, it was decided to form classes of students of different races.
But what may seem a rather common practice today was a daunting academic challenge twenty years ago. Erin's students came from families of the unemployed, refugees, drug addicts. What's more, they were African Americans, Latin Americans, Asians, even descendants of Indians, not to mention one white guy. And they all… were made to hate each other. The only thing that first seems common about them all is their attitude to the young teacher. To put it mildly, they don't like her.
Does she realise it? Despite her enthusiasm and dedication, she does. But we'd have never known anything about Erin Gruwell unless she had managed to change those teens. The happy end you can see in the film isn't a tribute to the Hollywood tradition. More than one hundred Erin's kids, as she called them, successfully graduated from Wilson School and entered colleges. But what's probably even more important, they became real friends, they made peace with their families, and they started fulfilling their sincere dreams.
Want more details? Let's relate them to the three aspects we've mentioned above.  
Educational Issue: A Lesson for Teachers
Indeed, the film provides quite good methodology for all teachers, but especially for those who work with "at-risk" children. What is Erin's secret? Just her true love to children, which helps her believe that they can overcome their hatred and become who they really are.
Trying to ignore her dad's words and surviving the divorce, Erin gets a few part-time jobs in order to earn more money for her class. The school refused to help her organize educational and entertaining activities, so she decided to rely on herself.
She tells her students much about the Holocaust in Europe and segregation in the U.S. She buys them books written by and about the survivors of those terrifying times. She even arranges meetings with a few eyewitnesses of those events.
Why? Because she wants to show her kids that they aren't the first ones to face with horror and hatred in this world. Speaking frankly, the world has never been good enough to live. But Erin makes them see that if they continue feeding those horror and hatred with offences, fights and murders, one day they'll become the victims.
In order to prevent it, they need to change their attitude towards their own lives and lives of people who surround them. They need to understand that each life is equally valuable. – That's what she teaches her students.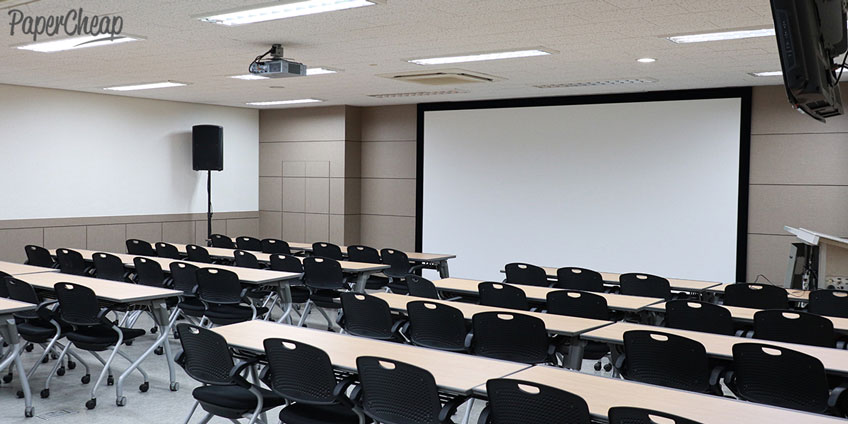 Social (and Racial) Issue: We Be of One Blood
Erin Gruwell tries to prove her students that they all are young people who just seek happiness. And they can get it without fighting for their lives, but by changing their lives so that there'll be no need to fight.
One day she cancels a class and offers her students to play a game. With a Sellotape she makes a line in the middle of the classroom. This line divides the teens into two big groups. Then Erin starts asking questions and asks those students who can answer yes to step on this line.
It appears that they all listen to the same music and watch the same films. Standing on the line, teens of different races can see that they have common interests and preferences.
But then Erin helps them find out that most of them have friends or relatives who were put in jail for some local crimes. Most of them lost friends and relatives in local shoot-outs. So they realise how well they can actually understand each other despite the fact that their skins are of different colours.
Don't they want to change the way they and their families live? Erin's students start thinking that they do and that they definitely can.
Psychological Issue: Writing Therapy and How It Works
Finally, we've moved to the very core of the film. Erin Gruwell asks her students to write diaries. She buys large black notebooks for them and offers to write at least a few lines every day. About what? Anything they want. Their routine, families, pains, fears, joys – just anything.
Also, she shows the teens a case where they can leave their diaries it they want Erin to read about their feelings and thoughts. Imagine her surprise when she discovered that the case was full of notebooks. By the way, the diary entries in the film are taken from her real students' writings.
Erin learns a lot from those notes. While the teens can take an objective, side look at their lifestyle, worries and aspirations. Finally, we'll see that each Erin Gruwell's student writes his or her own book. They tell the stories about their successful recovery from social illnesses, which we know as racism, intolerance, discrimination. These young people come to the conclusion that they want better lives and that they can bring this wish into being by studying, by learning more about themselves and their peers, by valuing their own and others' lives.
A Few Final Words
I know it all would sound probably too pathetic unless it was, well, true. The Freedom Writers attracts by its plain, logical plot, but incredibly touching ideas and meanings. Its story tells us that if we want to make our lives happier, our weapons should be love and education, but not guns and knives. To say nothing of much more destructive things.
We should start from ourselves in order to change the whole world for the better.