Modern world brings modern possibilities, and it is necessary to keep updated to become successful. People tend to trust a traditional way to earn money, when you go to an office or any other institution and perform your responsibilities you get paid for. This is stable and no surprises will come up. However, what about working wherever and whenever you want, let`s say at the beach watching the sun going down? Learn more about becoming a freelancer.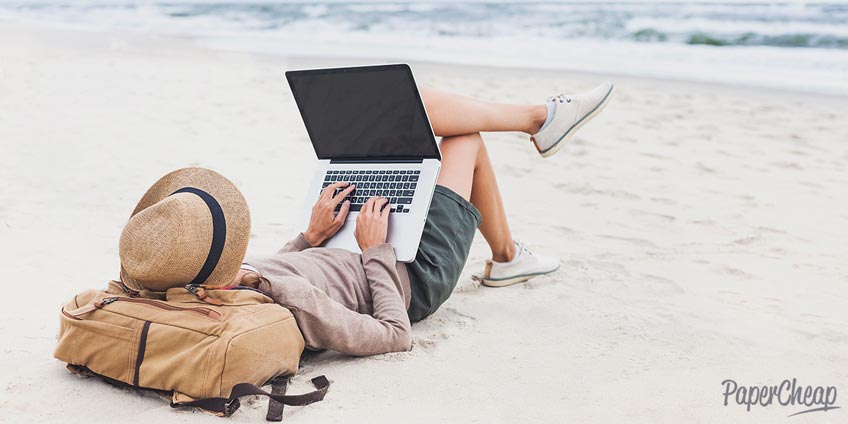 Pluses of Being a Freelancer
To analyze, whether you are ready to become a freelancer, you should pay attention to the advantages this position gives.
1.You Can Choose What to Do

One can take only those projects, which he believes he can do easily and for sure. You can choose the projects, which inspire you and give an opportunity to learn something new.

2.It Is Up to You, Where and When to Work

If you are fond of travelling, this will be a huge advantage for you. It is possible to see a number of places and people without losing your job or taking long vacations. All you need is just to have an Internet connection from time to time to deliver the completed assignments. A lot of activities become possible for you due to the flexibility of the schedule. Also, if you are a night person, you can stay late hours working.

3.You Become More Productive and Get Distracted Less

It may seem that in office you are focused on working only, and there are a lot of distracting factors, while you are at home. However, actually you spend much time in office to communicate with people, even though it may not be needed for the work performance. Gossiping, meetings, intrigues bring more harm than benefit. If all the job issues are resolved via e-mail and messengers, you do twice as much as you could complete at office, and you get your nerves saved in addition.

4.Absence of a Strict Hierarchy

There is no need to play a role of a strict boss, pressing others, as well as you will not get pressed that much. When you are a freelancer, you co-operate with the customer, meaning that you are equal and on the same level of hierarchy. Your client is your partner, and if he works in a different way, you can just stop doing orders for him.

5.A Freelancer Can Devote More Time to His Favorite Pastime

Each of us has a variety of activities which we dream to realize since childhood. It could be painting, playing various musical instruments, creating sculptures, engaging in different kinds of sports, reading books, sewing, etc. Having office job, we always postpone these interesting activities because we do not have enough time to start some new activities.
If a person works as a freelancer, he or she can devote a few hours a day to favorite hobbies, receive additional occupations and not to postpone pleasant emotions for later time.

6.Working as a Freelancer You Can Travel as Often as You Want

And it will not be problem for you. Strict boss will never tell you, that he can not rely on you because you're not always at the workplace. You can choose whatever you prefer: to live near the sea or conquer the mountain tops. You can work in any part of the world.

7.You Do Not Need to Miss Lectures at the University

This is an important advantage for students. Every student wants to study well and have enough money at the same time. Working freelance can you successfully implement these two goals.
Almost all students working at office, had a bad score on exams at least once just because they did not have enough time to prepare well for the exam. This happened  because they had to work in the office all the day before the exam. But if you are a freelancer, you can calmly prepare for the exam and finish your work after the exam at any convenient time.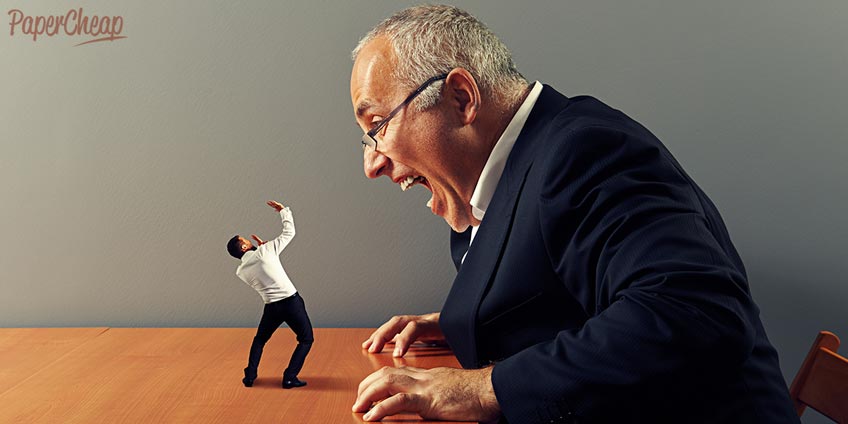 Minuses of Being a Freelancer
There are no pluses without minuses though.
1.Self-Control

It is necessary to manage your time, projects and deadlines in order not to miss deadlines or some important points. This may be tough especially when you experience some emotional difficulties about your personal life.

2.Not a Stable Income

Your salary depends on the amount of work you do, so you can earn a lot one month and quite little the other one. However, there is always a space for possibilities.

3.Dresses Stay in Wardrobe (Problem for Women)

As the style of life changes after you become a freelancer, you prefer sneakers and jeans to official nice dresses. You have no causes to wear a dress, and you need to arrange some occasions for that from time to time. However, men do not seem to face such an issue.

4.Working Freelance, You Can Not Become a Chief or Make a Successful Career

For people seeking concrete results in life it can be a serious obstacle. On the other hand, if you work as a freelancer, you can devote more time to study and learn new skills.
It is up to you to choose how to earn money for living. However, as you are a student, a freelance job will be a good option due to its time flexibility. You should see more than your office and educational institution while you are young!