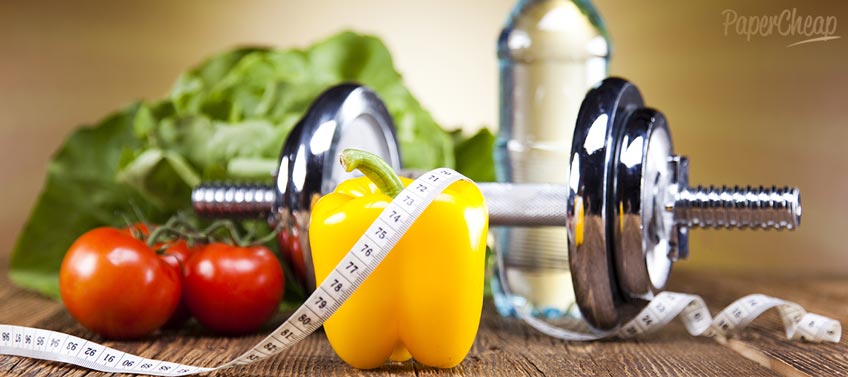 Modern society has finally realized that being healthy and fit is an ultimate equivalent of being cool. So, Instagram accounts which propose all variations and forms of a healthy life have been popping out everywhere on that platform. It`s good to know that apart from selfies and adverts, Instagram teaches how to take care of your wellbeing and how to live a fulfilling life. What is more, universities nowadays are supporting all forms of the healthy lifestyle propaganda (yes, there is a good type of propaganda) and trying to encourage students to hit the gym rather than McDrive.
There are various student sports competitions and gym memberships you can get a discount on if you`re a student. And for some reason, professors think that essays on being fit and eating healthy food will help as well. If you think about it, this idea isn`t bad at all. In order to write this essay, you`ll have to do massive research on different approaches, dig into scientific articles, and watch a few motivational videos. It may, in fact, work as an inspiration factor when you find out so much information on the topic. You may think that writing an essay on this matter will be easy-peasy-lemon-squeezy. If you already are a part of a healthy lifestyle community, then you can just tell about your personal experience on the road to wellness.
But let`s be honest here. If you`re a student, there is a little chance you can pull off that healthy game. It`s more like "I`ll try not to die of exhaustion this month" game, so fast food and three-hour sleep don`t correlate with a well-thought-out lifestyle. If you know nothing about it (and you probably don`t), say no more, we know a wonderful essay writing service that will help you out right away. We still suggest paying closer attention to your physical and mental wellbeing. You may ask someone to write an essay for you, but you can`t ask someone to provide health for you. In the digitalized era we live in, all youngsters who are glued to their smartphones rely on Instagram as a great inspirational tool. Why not? We know a few accounts that you can name as examples in your essay.
Rawkyle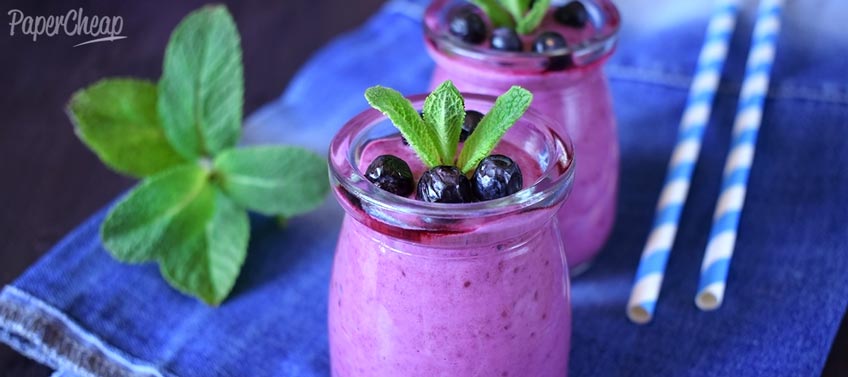 Kyle is 24, and he sticks to a healthy lifestyle. Yep, he`s around your age, yet he cooks smoothies, pies, and salads which are super beneficial for his physical wellness. What is more, he shares recipes with the whole world. Do you do anything from this list? Okay, you can at least start from cooking because a huge part of your health comes along with your diet. Is your food nutritious enough? Does it contain enough minerals and vitamins? You may not answer these questions, you may just check out Kyle`s Insta account to make sure that you`ve been eating the wrong food all this time. Oh, we forgot to mention that he has 17,2 thousand subscribers.
If you`re a vegan, you`re going to love tips from this guy. It`s incredibly hard to find tasty and nutritious vegan recipes, and Kyle knows exactly what your stomach and taste receptors want. Besides, this Instagram page is just so gorgeous and aesthetically pleasing! You have probably heard that most Instagrammers are trying to follow a certain color pattern when it comes to their visual content. Kyle`s choice is violet, so his account is practically art. That`s why it`s so incredibly inspirational, and it will have a very positive impact on your writing skills. You may run to a grocery store to buy all necessary ingredients and start experimenting. Don`t worry about your essay. Write college papers with our experts and stay safe.
Caligirlgetsfit
She gets fit, and she`s going to teach how you can do it as well. Or at least you`ll be able to learn something from her account in order to write a cool, in-depth essay. Shannon isn`t just another California girl who tries to make her Instagram account all fancy and show others that perfection exists. While you can see many of such typical social media pages all over the Internet, this girl`s different because she doesn`t try to show off her lifestyle to shove it down a throat of all burgers-eating people. She`s actually created a guide.
In fact, her almost every post is a step-by-step instruction for all activities which will lead you to a healthier life. She shares her fitness routine and proposes different variations for other people. It`s clear that her Instagram account is well-thought-out and balanced. It`s more like a very beautiful book on wellness with many images. And the number of her followers is rather impressive: she has 356 thousand subscribers. Oh, one more thing, she`s not vegan (in case these people make you frustrated), so you`ll find tons of great healthy meat recipes on her page.
Becklomas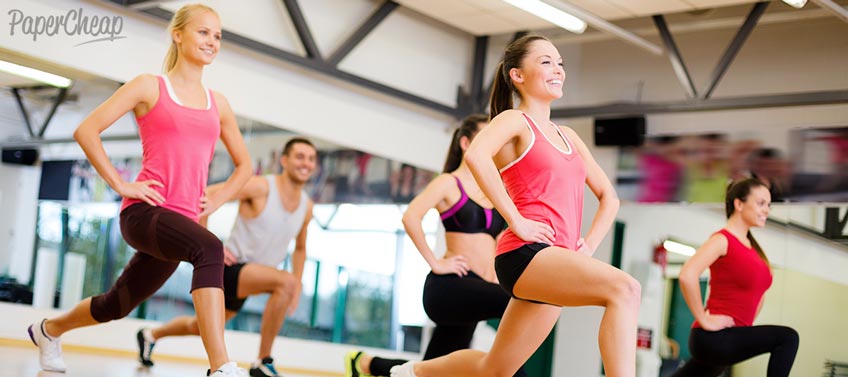 Getting to the point in your life when you can say that you`re fit is a long journey. And Beck Jackson knows exactly how to start this journey and how to keep your temptations tamed. However, it`s okay if sometimes you just feel too sad to have a salad or soup. There are those moments when you realize that a pizza, a cake, a blanket, and a 5-hour Netflix session will turn you into a brand new relaxed and chill person. You know what? Beck is absolutely sure that it`s just fine because her Instagram account (which has 209 thousand followers) is far from being "perfect" in a traditional sense.
Not only does she show off her ads but demonstrates how the food you eat can ruin any picture. She shares a story how she gained a kilo or two during holidays, and nevertheless, she didn`t feel unhealthy because at those family moments she felt happy. Beck`s Insta isn`t just a guide, it`s not just a professional account for promotion, she shares cute and adorable moments with her friends and husband. And you realize that her Insta page is so popular because this girl seems to be incredibly relatable.
Fithealthyproject
It`s practically very colorful and very useful recipe book that all vegans have been looking for. Hold on, you meat-eaters, stay with us for a while. If that food tastes as half as heavenly as it looks, then you definitely should at least try it. It`s an experiment! What if you`re going to love it? Besides, if you love meat, then you have no restrictions when it comes to your dinner choices. You can eat vegan food but vegans can`t eat your food. It`s unfair, but, hey, what can we do about it?
The first thing that you can do is to check out this Insta account (with 129 thousand subscribers) and get your creativity flow because it looks very beautiful. When we see something that is visually pleasing, we can get inspired. And you need it because that essay won`t write itself. In fact, it can. Well, almost. But if you choose to pay for essay, you still won`t have to do anything.
@elsas_wholesomelife
If you check out Ellie`s Instagram today, and she`s is on Bora Bora, tomorrow you`ll be able to find her in Canada, Australia, or whatever country you can even think of because this lady never stops traveling. That`s why apart from usual tips on food and exercising you can expect many useful posts on traveling, packing, hiking, and many others. 673 thousand people are following her on her journey (virtually, of course). And if so many people find her inspirational, then you can definitely write about her road to wellness in your essay on a healthy lifestyle.
Ellie encourages people to eat plants. No worries though, you don`t have to become a vegan to be healthy, and no, not every healthy lifestyle guru is a vegan. What is great about her Instagram is that she focuses not only on a physical aspect of health but on mental one as well. She tells her followers about importance of positive attitude towards life, bright emotions, and dear people. You may get stuck on her page for a while. Don`t worry though, take your time. You can always ask us for help if you know you won`t be able to submit an assignment in time.