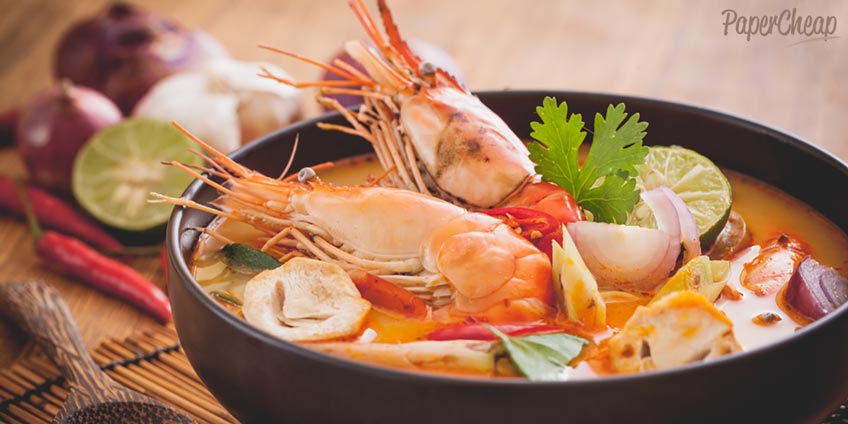 Perhaps you used to write in your school essays that people in Asia and Brazil are happy to eat bugs. But now you ought to add some more interesting facts to an essay on such a controversial topic. Previously you were likely to mention that the food crisis will force the whole planet to survive on dishes of grasshoppers. Moreover, you will be surprised that it is not terrible, but cost-effective and useful. Nowadays, insects are a part of the daily diet of two billion people.
Asian Food Will Save from Famine
Insects are tasty, profitable and environmentally friendly food, which will replace the traditional meat. As the world population increases, it will demand more food. Insects can replace the usual meat and fish in this situation.
Tasty, but Nasty
Not everyone has the strength to overcome an aversion because of how the meal looks, taste it and realize that the ingredients have a pleasant nutty flavor, or resemble bacon, or citrus, and have a delightful crunch. Moreover, the persuasion of the cook is not likely to help – we are not accustomed to such food. However, tastes are changing. Once sushi was a strange, hideous Japanese food, and now the world has access to a network of successful sushi bars, where visitors are quickly getting used to chopsticks. So, if people know that insects are eaten in many countries, some person will certainly get an urge to taste them. The main problem is not to persuade a person to try an exotic dish, but to convince him or her to return to the restaurant and order that meal again.
Insects Popularity Depend on the Climate
If we wanted to catch the insect larvae in the wild, we would waste a lot of time. In temperate climates, they grow slowly also, so that our ancestors understood the meaninglessness of such a hunt. Nevertheless, the inhabitants of the tropics have the opposite situation. In warm climate, insects are growing rapidly. This is how the traditional cuisine of Southeast Asia, Brazil and Mexico acquired recipes that are unpleasant for us.
Insects Are Eaten by the Animals Too
This idea seems to be more pleasant. Insects can play an important role in the future of mankind as the food for livestock. In addition, they eat old food or agricultural waste and need less water than poultry or beasts.
However, Nowadays They Are Expensive
Do not be afraid to find worms in your soup. There are not many farms in the world that raise them. Furthermore, our climate is not tropical, so that insects are economically unprofitable to grow. Nevertheless, it is possible that the prices for traditional meat will bounce in the future and make insects farming competitive.