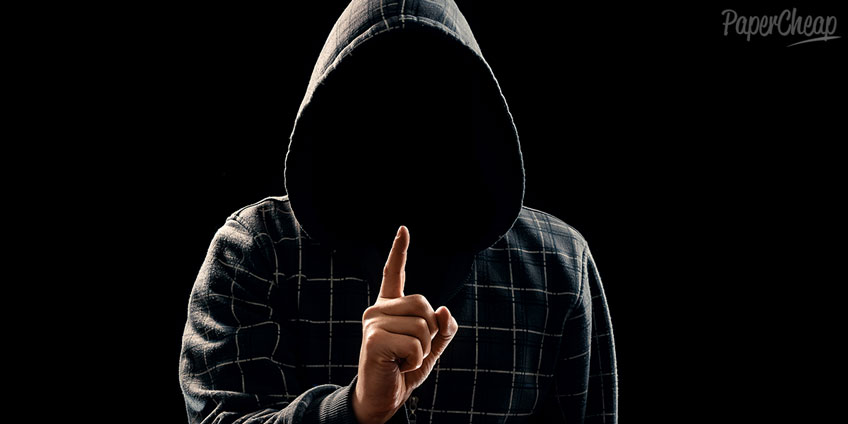 Researchers sometimes willy-nilly use the concepts of "Internet", "World Wide Web" and "network" as synonyms. This is not too true: the Internet is a system of connected computer networks, and the World Wide Web is a distributed system that allows access to documents on various computers connected to the Internet. In this case, synonymization leads to a mixture of contents of two different phenomena.
Bet you are interested in this topic. We chose it for our uk cheap essay writing service precisely because it is extremely relevant.
As a result, there are actual errors: for example, when talking about the Internet, we suddenly start talking about online services "mounted" on the World Wide Web, or even forget about the existence of other computer networks. There is a disregard for the existence of other networks and a kind of discrimination against people who use different network spaces and opportunities.
There is a phenomenon of DarkNet as a private network, in which a fairly large number of transactions and interactions occur. Despite some "shadow" nature of the existence of this space, it cannot be said that all activity within it is connected with illegal actions.
Through communication in the DarkNet, activists are fighting for civil rights, access to knowledge, redefining the privacy and publicity of a modern person. Such networks are often studied as private cases, and in some cases – because of the desire of states to control the Internet in general – research remains just a case study. For example, it is difficult to expect that in some countries, where the media and the authorities periodically equate the use of anonymizers and VPNs to piracy, such an analytics will prosper. All this context negatively affects the comfort of specific users, who can now ask questions like "Should I feel a criminal if I have a TOR?".
In general, the presence of spaces that are problematized by the same name, although they have different functionalities, blurs the conversation about anonymity, because it remains somewhat incomprehensible: are we talking about anonymizing digital presence in general or only within specific services and networks?
Trolling and Depersonalization
The study of the anonymity phenomenon began with an interest in trolling – a toxic and often dangerous form of self-representation and communication. It is convenient to study such a practice: it can be represented by different acts, and each of these strategies of abuse and violence, bright and noticeable in their own way, is associated with a certain type of positioning. The most famous studies often focused on subcultural trolling, which previously could serve as the basis for communication within the image boards, and then became a very common form of aggressive communication in any communicative spaces. It was the image boards that were a foundation for the creation of memes, through which trolls captured more prominent public network spaces.
For example, Facebook was attacked by trolls (more specifically, the attacks were directed at so-called memorial pages). This event is described by Whitney Phillips. She is one of those who classified trolling as a particular subculture. Its key value was the ability of participants to experience depersonalization, to become anonymous. Let us notice, now we use this name for a designation of the community engaged in hacktivism.
Do not forget to pay for an essay to guarantee your academic achievements. This will give you more time to read our articles.
So at first, the study of anonymity was based on the observation of people who designed "other" personalities for communication purposes. Quite often, these people took those characteristics that they believed were absent in them in reality or were more desirable as a basis for new identities. Often they chose the "face" that protected them from discrimination, for example, the identity of a white middle-aged man with an average income (this figure was criticized when it became clear that it was the privileges that turned their owner into a producer of discriminatory actions in relation to others).
Thus, the anonymity on the Net was a game in another person, realized on specific websites. It could be carried out with the aim of channeling negative emotions, that is, satisfaction from committing actions that undermined dignity and discredited the other individuals and, therefore, were unacceptable in the normal life. It was a kind of compensation: we realized our innermost desires online precisely because we were afraid to commit such acts demonstrating our shortcomings. Apparently, this was a special type of anonymity, it was fought for by the early inhabitants of the Internet, visitors of public chats and forums. Now it is not so interesting to the users.
Privacy and Publicity
When we look at more modern online practices, we understand that talking about anonymity acquires features of a discussion about private and public things, openness and ubiquitous data protection, and not just in social networks. Modern researchers tend to argue that anonymity and privacy are the subject of choice. We ourselves mark some spaces as personal ones and we ourselves choose what to make visible and exposed and where.
In this context, it is very interesting to get acquainted with the opinions of cybersecurity specialists. They, for example, tell how to use virtual machines and VPN to become "a bit anonymous". At the same time, they add: if you are an object of observation, you will be hacked in any case. Even users of DarkNet, suspected of committing crimes, are caught, although this takes years. It is clear that malicious, frankly wrecking manipulations with user data are not due to the fact that a specific account of a particular person is hacked in a particular social network. For example, intruders can crack the banking system, and your data will leak with the data of other people.
Therefore, now anonymity is often problematic in the framework of such spaces of exchange and storage of information for which you are actually not responsible and which are not a subject of your direct control. Still, our interaction with others – people or machines – generates data. Obviously, the concern about anonymity in this context is not at all similar to what was common among the first users of the Network. It turned out to be either a desire to become an anonymous person or a desire to struggle with the users who are hiding under other people's faces.
However, this change in the perspective of problematization does not negate the need to continue the earlier discussions about managing your own level of satisfaction from the degree of privacy and publicity, the confidentiality of content. And this indicator can be adjusted by controlling the process of data distribution. The remark is also true for the regulation of your relations with those who prefer the old manipulative games in anonymity and fake as the content of communication. For example, the ban mechanism exists to shield yourself from people you do not like, get rid of unnecessary noise, clean out the information space.
Thus, the first researchers observed anonymization as a process similar to depersonalization, which allows users to feel more comfortable. Now, such "caring for yourself" does not work – you have to learn to control your personal space and see the costs of corresponding attempts.
Do your homework on time and wait for new articles on our blog!