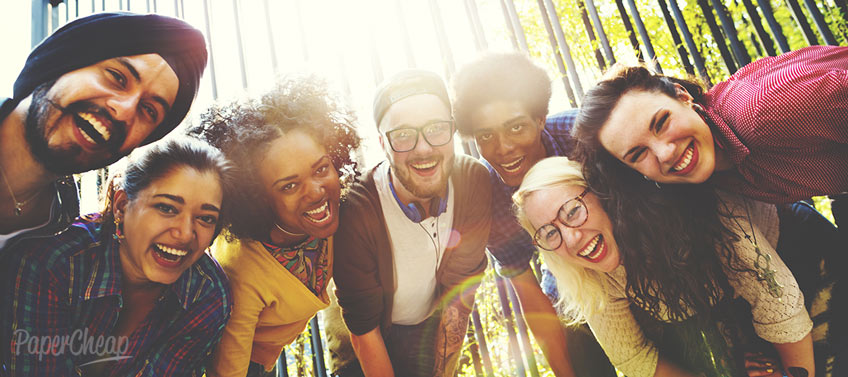 Nowadays students have a wide range of opportunities to study abroad. Except exchange programs, it is also possible to enter the university in another country. All you need to become such kind of student is to have the required level of English or the language of the country you are going to. Also, your university may be a recipient, and you will be able to meet some foreign students in your class. However, whether you are far away or at the home university, you will need to communicate with other students that have cultural background and religion that are different from yours.
Process Problems
Attitudinal problems: dislike and mistrust

In order to work as one team, you need to surpass your prejudice towards the groupmates. If you don't like someone personally, it would be better to separate your subjective opinion from the teamwork. In another way, it may build a mistrust between each other which leads to a failure.

Perceptual problems: stereotyping

Get rid of the stereotypes you know about the other nationalities. Mostly, they are not true, so, firstly, it would be better to start with getting to know your mates closer.

Communication problems

The difficulties you notice in the first place are communication problems such as inaccuracy, misunderstanding, inefficiency. Keep in mind that there may be a different level of English (or any other language you use).

Stress

Of course, working in a team means working with people that have their points of view, characters, attitudes, habits etc. It may sometimes be really stressful for you. That is why you need to know how to relax and, what is more important, you should better learn how to deal with such problems together. Calm discussion down with a cup of tea or play bowling with your teammates. This will create friendly relationships between you.
Advantages and Disadvantages
More and better ideas

The mixture of different cultures has its pros and cons. As an advantage you will get better work result than from monocultural team. In multicultural team you will investigate all the weak sides of the question and provide the best answer.

Limited groupthink

On the other hand, the team should consider all points of view and it is almost impossible to satisfy everyone. So, if you think that your idea or answer is the best, you would better be prepared to prove your opinion simply and logically.
Team Management
Task-related selection

Another important thing is how do you manage the teamwork? Decide what are each other strengthens and weaknesses and divide the tasks according to skills and level of awareness.

Recognition of differences

Remember that you have different knowledge backgrounds and time limits to produce a result.

Mutual respect

Respect your teammates and build close relation.

Feedback

The best thing that can help your work and study as one team is a proper feedback from each and every member.