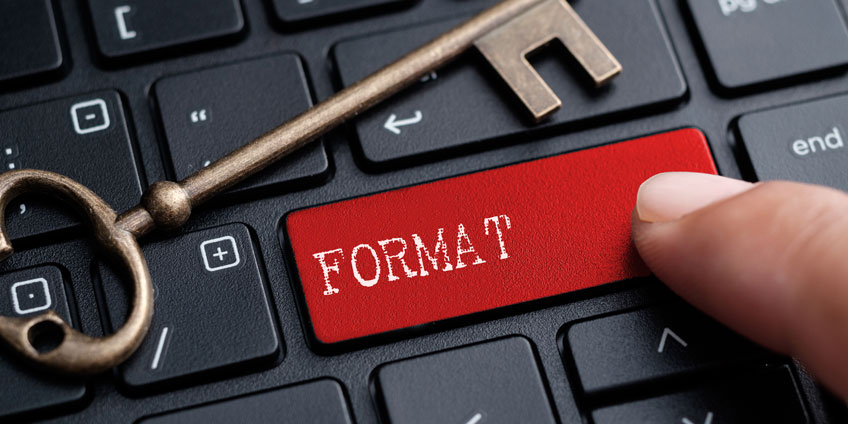 "I am stuck. Where do I begin? I have an idea and know what I need to do, but I am not sure how to start and how to format. My brain actually hurts." I am sure all of us had the same thoughts at college when it comes to writing essays. But actually, it is all about getting organized to format your paper.
The best way to start is to actually brainstorm. Do not just start writing. Take some notes, jot down observations, write down issues you are going to raise, and the thoughts that come to your mind. Let's try to brainstorm together. I want you to think for a second before starting to write. To format the paper, you just need to know your conclusion. You need a trajectory, an outcome, and a pathway to get there. It can be a statement or one sentence or a general understanding of what you are going to write in the end.
Basic Essay Format
Before writing the essay, it is also important to understand its basic structure. Every essay has the same core format regardless of the kind of essay you are writing. Comparison, contrast, narrative or an opinion essay will all have slight differences, but the format will always be the same.If you go in with a structure and a plan, you can nail it in a few hours and get a high score.So, there is only one way to format an essay, and it is to plan it.
When you are thinking about writing an essay in a standard five paragraph format, I want you to think about it like a wedding cake. A huge, fancy, five-layer cake. It will help you understand the process of how each paragraph builds off of one another to essentially support and prove the argument you are making. In order to put every layer in its proper place we need to create an outline, a cake design if you will: the introduction, the developing paragraphs and the conclusion. But if you are still not thinking about formatting the essay, but looking for who actually can fulfill your "write essay for me" request, there is a way out.
The Introduction
It is the top of your wedding cake that is an important part. The couple is there, and everybody is looking at it. Why it is the most important part of the essay? Because the introduction has a thesis statement. It also includes supporting details which are going to break down the rest of your essay into paragraphs. But let's get this straight.
The first sentence must be a good hook and must grab readers' attention right away. It lures your reader into your essay. There are many ways to write a first sentence.You can start with a question, a quote, shocking statistics, a provocative statement, or an intriguing anecdote. Regardless of what you choose, you would be best served by an attention grabber to bring the readers in and focus them on your topic.
For example, you want to write about how school uniform affects students' identity. You can start just with that thought. Imagine the world where everyone only wears grey clothes. There are no colors on anyone's body, and people are punished if they are not compliant. Does this sound like a dream to you? The first sentence grabs the attention and the question keeps you in tension.
But if you do not want to make the hook by asking the question at the beginning, there is another way to format the introduction. I would recommend that you make a strong statement or provide a surprising fact. For instance, by 2050 we will run out of chocolate and the T-shirts labeled "Save our planet. It's the only one with chocolate" won't seem like a joke anymore. The first sentence sets the background of the debate.
After you have engaged the reader with a good opening sentence, you need to give some background information. That is to say any info which is essential for the reader to have in order to understand your main idea. It could be context like where and when, it could be a brief history of the topic or the explanation of why the topic is controversial to begin with.
If we are talking about school uniforms, you can mention that they were introduced in England in 1222, but so much has changed since then. Or you can describe that the Maya used chocolate as a currency. Give us some background information depending on the topic. It also will be interesting to contrast different opinions after the first sentence of the introduction. Psychologists think that wearing a uniform helps students to be on a more equal footing with others, but students themselves have a different opinion. So, in the red corner we have got psychologists and in the blue corner there are students. This is how you format the first part of intro.
Then it is time to share your thesis which is the single most important sentence of your entire essay. It is always the last sentence of the introductory paragraph, and it is the main idea. For example, mankind came so long to consume the chocolate as a food product, that on the way people have come up with much more interesting ideas for the use of their favorite candy. So, you handled the introduction. But let me ask you –is the top of the cake enough to feed the entire party? Probably not. We need the body paragraphs for that.
How to Format the Introduction of the Essay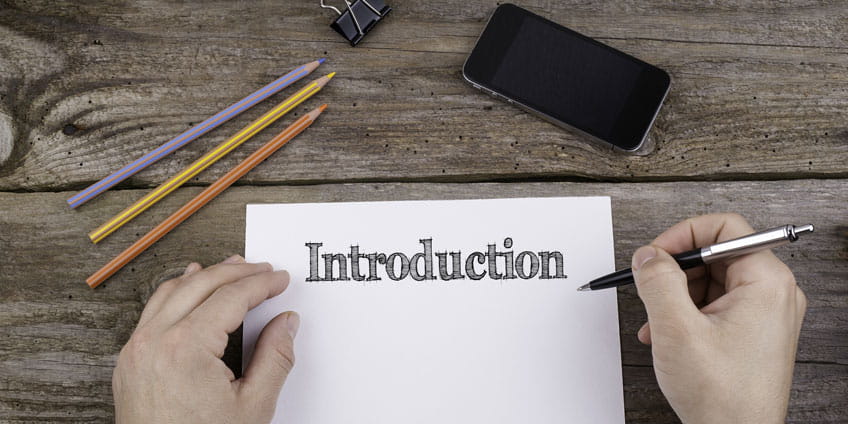 1. Start with a question, a quote, shocking statistics, a provocative statement, or an intriguing anecdote.
2. Mention different opinions.
3. Give your thesis in the last sentence of the intro.
Body Paragraphs
The number of body paragraphs depends on the kind of the essay. Usually, there are two or three of them. They mean to develop the thesis with arguments, details, examples, narration, etc. The longer essay may include expert opinions, quotations, and secondary sources. In the paragraphs you are going to demonstrate the reader that you know what you are talking about. Their content must be logical and balanced.
For example, in argumentative essay body paragraphs, one would include the reasons for the thesis statement, and the next would state the reasons against it. Notice that the first body paragraph does not just sit directly underneath the introduction. It expands because it is developing and focusing on the first supporting detail of your thesis statement. It equals your first claim or point. That is why it is critical that your first sentence has a very strong topic sentence.
So, if you want to talk about chocolate, your two body paragraphs can be the examples of the chocolate's unusual usage in different countries. If you are talking about the school uniform, you can write about how it affects students' behavior and life. So, state your central claim, make an assertion, and avoid simply listing the facts.
Usually, after two body paragraphs comes the conclusion, but I would recommend you to use the third body paragraph, the final paragraph, to add the special bit of information which is so vital for your essay as well as getting a good grade. This is where you backup your facts with good quotations; prove the statement with expert opinion. That's it. It isn't hard to set up and format your body paragraphs either.
Conclusion
The final layer of cake is usually the widest one. It does not mean the conclusion has to have the highest number of words. It means the conclusion has to cast the widest net in its meaning. To format your conclusion, just combine the well-known "hook", the main moments of your body paragraphs and emphasize the main massage.
To have a good conclusion, I just think of the reader as a person with a very short memory, so at the end you want to remind them of your main idea as well as to give your personal opinion about the topic. Your final comment should be impressive and emphatic. So, it is not right that American citizens who have committed no crimes are forced to wear the same outfit day after day.
So, the final format of your essay is very simple.
Introduction
Sentence 1-2 includes a good hook and a general statement
Give some background or briefly mention side 1 and side 2
State your overall opinion
Body Paragraphs
Provide the details, reasons, examples, conclude paragraph 1
Provide the details, reasons, examples, conclude paragraph 2
Add the crunch in paragraph 3, quotations, expert opinions
Conclusion
Restate the general statement
Relate the facts about the topic
Express your opinion with an emphatic final comment
Harvard essay format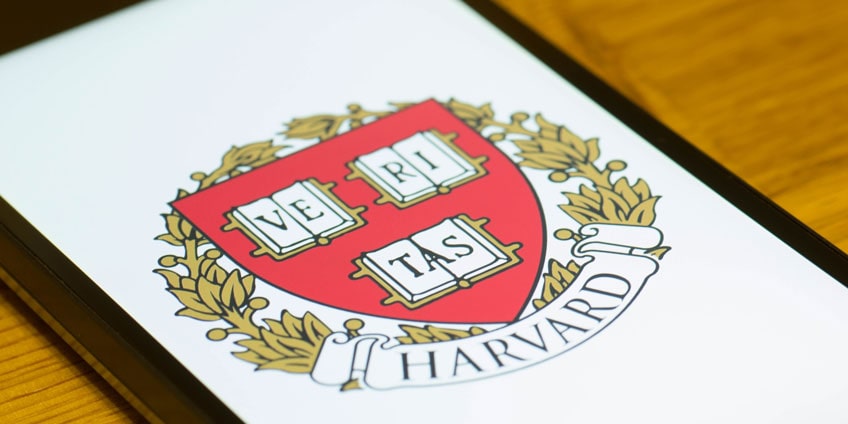 Writing is not a straight path; it is more like a winding maze. You need to study other people's ideas, words and websites so you can form your own ideas and develop skills which will help you finish your writing and exit the maze. If you do not reference your source or present ideas from it as your own, you may be found guilty of plagiarism. Referencing helps you avoid plagiarism, and it is the only path to take to help you exit the maze and truly succeed in your writing. It is what Harvard essay format really is about.
Harvard essay format is based on the Harvard referencing method which includes a set of requirements for pointing to the source of information, in-text references used in your essay and the text references' list. Let's take a look at how to reference using this method.
Referencing begins with in-text citations which allow the readers to link your key point to where your information was found. All sources cited with the exception of personal communication and references to classical works need to include an alphabetical reference list with the full bibliographical details at the end of your document.
Whether you use the exact words from the source or paraphrasing, you must use the in-text citation. It should be written immediately after a quote before the end punctuation mark. You can either begin the sentence with the in-text citation or end with it, but you still need to follow the rules set out by the Harvard referencing method. Here is an example.
He argues that "it is essential to punctuate your sentences correctly" (Knight 2008 p.203).
Your in-text citation has to link to the full entry at the end of the text references list. It will look like this.
Knight A. 2004, The Australian School Dictionary. South Melbourne, Australia: Oxford University Press.
So, for a reference you need to use the following information – author or editor, year of publication, book title, its edition, volume number, place of publication and publisher. Before you submit the assignment, do not forget to cross-check all you in-text citations with your reference list.
This is the most common use of Harvard essay format, but depending on the type of source, there will be different kinds of references.
Report Format Essay
The last thing I want to share with you is report formatting. A report essay format tells the reader about something after it has happened, especially if the essay is presented in front of the audience. It is a text that presents specific information, analyzes its evidence and application for particular problems.
So, we firstly we need to write an abstract (also called executive summary) which very briefly summarizes the whole report. It is the first thing the readers will read. This is why I recommend writing this part last even though it goes first. Executive summary has to be short and accurate as it is the main overview of your report.
The introduction comes next. It describes your purpose and explains why it was necessary and useful to do what you did. It sets out the essay precise aims and objectives. As in the usual essay format, the introduction in the report paper should be designed to catch the readers' interest and should include a thesis statement.
The body presents evidence that supports the thesis statement. The next step is a literature review which describes the current research on the problem.
The final stage is your findings, so it may consist mainly of tables, charts, diagrams etc.
Just like any essay should have a conclusion, let me make one for this article. It does not matter whether you are a natural writer or a genius mathematician. To format an essay, you just need to set up the puzzle. How do you do that? Try to sort out the pieces and put them in the right order.