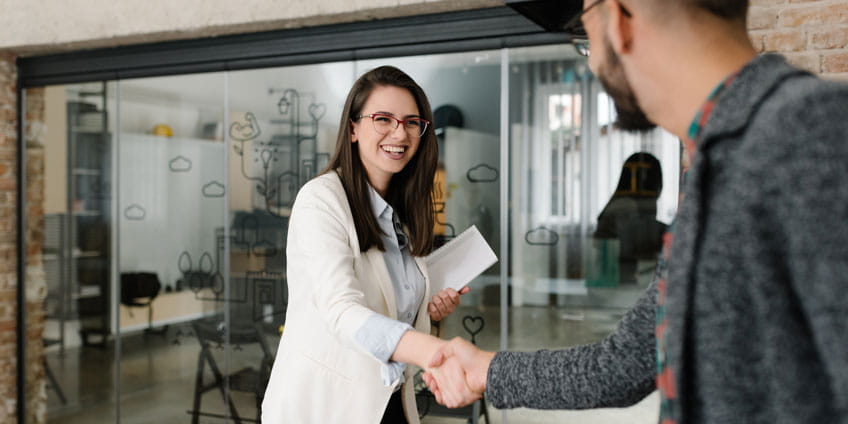 The first impression a person makes can influence further relationships with other people greatly. It can apply to any sphere of life, as the saying that there is no second chance to make a first impression is absolutely right. When it comes to studies, the reputation a student gains in the eyes of the tutor can not only influence their marks but also define the whole school year.
Introduce Yourself Properly
But how can one make a long-lasting good impression to improve the relationships with the teacher? First of all, introduce yourself and try to have a small talk with a tutor when you have an opportunity. It would definitely make a good impression leaving the thought that you are a confident and socially active person. Most teachers would appreciate such an initiative.
Be Active During Classes
Secondly, be active during classes. Do not hesitate to ask questions to clarify some points that you did not understand, e.g. how to do your homework, etc. Learn as much of the subject as you can and raise your hand to reply to the teacher's questions as well. It would show your interest in the field, as well as dedication to the learning process. Studying hard is always the best way to make a good impression on your professor. The most important thing is not to go too far, as being extremely active can give you the very opposite effect and make the tutor think you are a snob.
Show Only Positive Attitude
Nobody likes people who are constantly complaining about something or keep arguing about different things. Neither will your teacher. If your goal is to make a good impression, just stay positive, and you shall get along well. Showing your respect and appreciation to the tutor and the work they do will be of great privilege. Just smile and enjoy yourself, and the professor will see that you are happy to attend their classes.
Do Not Be Late
The main component of being on the teacher`s good side and making a good impression is never skipping classes or being late. When you come later then the professor, you show your disrespect to them, as they woke up earlier to come to class in time, when you did not. If you have a valid reason not to attend the classes, it will be your responsibility to get the lecture notes and do your homework. Following these simple rules would improve your chances to make a good impression.
Behave Yourself
It does not matter how good you study and participate if your behavior is not appropriate. The thing is that the tutor will never be a fan of yours if you keep disrupting their classes. You have to follow the classroom rules if you want to make a good impression. Do not forget to turn off your phone, don`t pass notes or chat with other students during the classes, always raise your hand if you want to say something and dress appropriately, as the appearance always influences general impression about a person. Behaving like an adult is a key to creating good relationships with the teacher.
Do Your Homework Neatly
Do not waste the teacher`s time on understanding messy handwriting or unorganized papers. Just keep in mind that the tutor has to check everyone else`s homework too, not just yours. They would definitely appreciate the students, who dedicate their time to writing carefully and neatly. 
Get a Front Seat
If you are allowed to choose a seat on your own, try to sit as close to the teacher as possible. You will not only be able to hear the new information better, but the tutor will recognize you sooner if you are sitting within their sight. Moreover, there will be no one to distract you, and you will show your tutor how much you are willing to absorb new knowledge.
Focus and Do Not Get Distracted
Do not drift away from class thinking of something or somebody else. If you feel tired or sleepy, get concentrated and do not let your teacher see that you are not interested and would rather be in another place. Keep in mind that your primary goal is learning and focus only on that. There is no doubt your tutor notices such a dedication.
Conclusion
Being of the teacher`s good side is an inevitable benefit you may have while studying. It will not only help to improve your grades but let you make most out of your school time. Just follow the simple pieces of advice, work hard and behave yourself to make a good impression.