The structure of a dissertation is not entirely similar to that of an essay. Dissertations are professional academic texts.
Usually, a dissertation is for new and unique research, but the word "unique" can mean different things depending on a subject and your academic level.
There are dissertations for laboratory research, case-studies, or surveys conducted by the writer or a team of writers. Other papers can include a bunch of arguments leading to a certain conclusion. Many writings of this kind can also contain some secondary research described in previous work, or even be a secondary or tertiary research paper on the findings of another paper.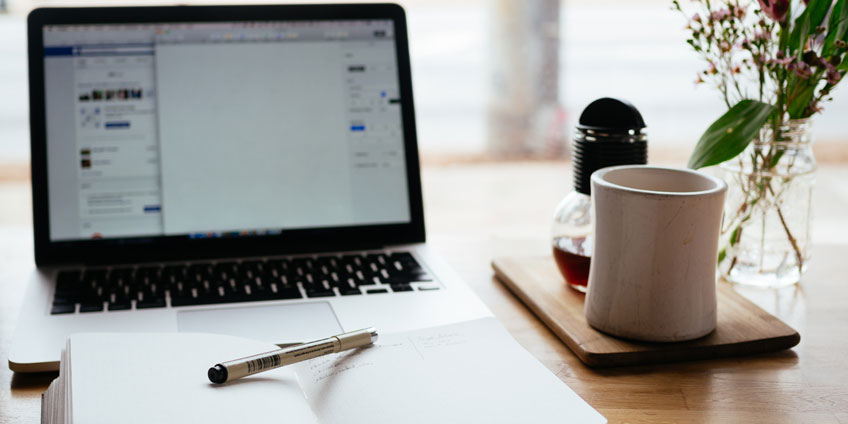 A dissertation is a complicated paper of a high academic level which has to be written well, laconically, and logically. Obviously, it is critical to generate a strong and decent dissertation structure plan. After all the research and plans are done, it is time to actually write the paper.
According to our essay writing service specialists, dissertation writing is the most challenging step of the entire process. But if the paper is structured properly, the quest becomes much easier and more pleasant. Let's take a look at the specialist's guide on how to structure a dissertation.
How to Structure a Dissertation?
Each dissertation paper has a substantive chapter (or many of them if necessary), an intro and a conclusion. Other contents depend on certain academic levels, disciplines, and subjects of the research.
Still, no matter what the topic of your dissertation is, the premier goal of the paper is the demonstration and description of the work performed by its author(s) (i.e. you), and the classical dissertation structure example is well-established. Additionally, a good structure guides you through the writing process. It is your map to follow while describing your work and presenting it.
The dissertation structure template below can suit many dissertations since it is a general formatting guide. Adhere to this scheme, and your writing process will be smooth and relatively easy.  
The Title Page
This can vary from university to university but usually, the necessary information covers:
Student's name.
Student ID number.
Academic department.
Degree level.
Title of the work.
Submission date.
Generally, this information is enough for any dissertation title page. Be sure to follow your school's individual guidelines.
The Basic Dissertation Structure: Abstract
The abstract can be demanded for higher academic levels and longer texts. It is a very short review of the whole dissertation (squeezed down to 250-500 words). Instructions from supervisors usually specify if this part is required. Supervisor instructions also will dictate the length and formatting.
The Contents Page
This is the page to be placed after the title or the abstract section, but you better write it last in the whole paper. Contents here are similar to those of books. The page numbers indicate where the sections start. The content page is easiest to do after the paper is written since it may contain figures and tables as well as section headers.
Dissertation Introduction Structure
This is the section that reveals and explains the basic outline of the paper:
What exactly you did in your dissertation;
Reasons why this topic was chosen;
Structure of a dissertation and a description.
Commonly, the introduction describes the work briefly and shows its relation to modern issues in your subject. Additionally, it describes things revealed in detail in every section of the paper. You better finish your dissertation's introduction by linking it to the main body of the paper. Imagine that this is the expanded book annotation: you need to pique the interest of the potential reader, make him or her turn the page and continue reading the following section. Many writers write annotations after their book's main body is completed. You are free to do the same if it suits your paper.
Dissertation Methodology Structure
If any qualitative or quantitative research was conducted before writing, then the methodology is required. It should be described in detail. If the subject was theoretical, or it was secondary or tertiary research, then the methodology may be optional. If so, don't add more work for yourself and continue on to the next section.
If your work demands a dissertation methodology section, then it should include:
The chosen research method.
The explanation why this or that method was preferred.
How the method was realized in research itself.
The discussion of research ethics questions.
Theory section (optional), which describes theoretical fundamentals of the research.
Literature Review
This is another section required for the original practical and scientific research as well as in many other disciplines. A literature review is the list of the materials used for dissertation. This section describes those materials and explains which blind spots and gaps your paper is going to cover and why.
This is a deep and thorough review of the materials related to the field(s) and descriptions of ways to correct any existing opinions and facts as well as reasons for choosing this literature and making it the foundation for research. Authors usually write this section first. If your dissertation focuses on theoretical material, then the main body of the paper might already include this section. In this case a separate section to review the written materials might not be required.
The Main Body
This main body section should consist of several chapters. Their word count and length can vary depending on the paper, but the average number ranges from 3 to 5 chapters. The structure of every chapter is similar to that of regular essays.
Dissertation chapter structure:
Each separate chapter touches upon a single aspect presented in your paper, but still keeps the main argument in focus.
The quantitative research chapters mainly consist of the research hypothesis statement and their analysis.
The main qualitative research body contains the presentation of findings and results supported by the chapters' interpretation.
Other types of writing are fine to add to any chapter to describe a certain sub-topic covered by the general topic (such as a case-study, for instance), different sets of tests and the checklist points as well as different reasons to compare cases.
Generally, the main body is the foundation, so it is critical to place every element correctly here: show evidence and interpret carefully, engage and modify relevant scientific opinions and scientific facts taking your results into account, and analyze all the findings, do not just describe them.
Know different citation styles (Oxford or Harvard, for instance) and take a look at the specificities of their formatting This is very important for the success of your paper.
Dissertation Structure Plan: Conclusion
The conclusion is the most important section of academic papers. It is always a summary of all points discussed in the previous chapters (mainly the main body). It ties the whole thing up together, finally proving the main thesis of your dissertation to be logical, well thought-out, and well supported. The conclusion adds no new information. Do not under any circumstances reference anything new in your conclusion.
To structure a good conclusion, you should:
Find probable gaps in the main body.
Predict possible counterarguments and objections and address them in advance.
Demonstrate your results by connecting them with the information in the main body.
Indicate possibilities for the future research and discussion results.
Depending on a subject and discipline, highlight certain ways to apply your research results in the real-world cases.
Bibliography
This section begins when you start researching and lasts till the very end of your writing. The perfect metaphor for the bibliography is a tree growing and evolving together with your paper. Citations and notes are like leaves which evolve as your dissertation is becoming more and more profound.
Once more: check the demands of your higher educational institution and department in regards to bibliography and make sure this section correlates with your preferred reference style. Additionally, make sure that no links are omitted in this section after the thesis is complete.
Dissertation Proposal Structure: Appendices
In certain cases, appendices that reveal additional information used in the process of dissertation writing are required to be posted in a separate section of the paper. They are photos, charts, maps and diagrams, letters and other things that may be important to your paper, but not too critical to put into a results' chapter. This section is especially important in case of original research where appendices may show certain materials generated by the author personally, including photos or tables from collected data.
As you can see from this dissertation proposal structure and guide, the process of writing a dissertation is not that difficult if the author knows how to put milestones on the mental map correctly. This work is rather time consuming, but if you stick to the plan provided in the text above, your writing will be excellent, and you'll get your dissertation done on time.