How often do students read magazines? They prefer watching Netflix and are fascinated by the new episode of "Game of Thrones". We offer you to switch on the channel. What if we came and told you that there was one thing you could all do which would make you more imaginative, creative, and educated? You have probably guessed by now that we are talking about reading magazines.
This article is not just about "flip through and look at the pictures" kind of magazine. It is about magazines with long-formed essays and heavily researched articles, which every student will gladly read from cover to cover. Do you think these do not exist? Then the writers of professional service where you can buy essay for cheap are ready to amaze you. Scroll down to see the truly fantastic list of top 5 useful student magazines.
#1 Student's Choice: National Geographic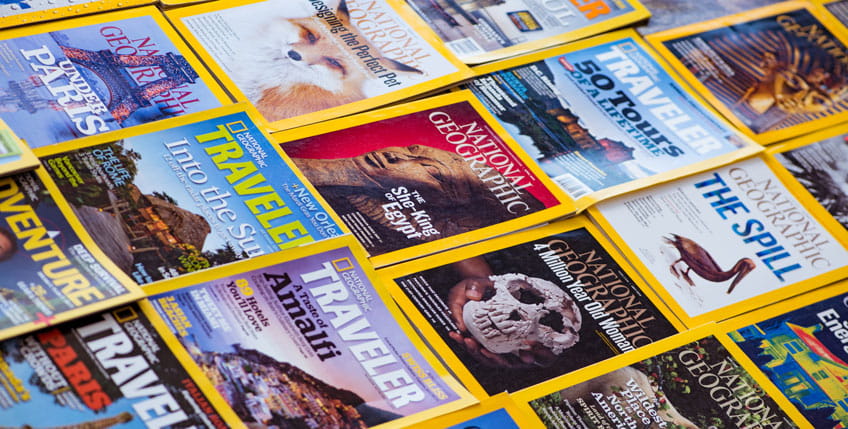 If we are talking about the magazine as a secondary resource of knowledge and information which is available in a variety of languages and countries, National Geographic is the first thing that pops out in our head. And there is a reason for that. At that moment, they reach every month about 7 million people in 172 countries in 43 languages.
For more than 122 years, the magazine has provided breathtaking pictures from across the globe and published incredible articles to satisfy any reader, including students. It is no wonder their publications are the number one media brand on Instagram. Without doubt, it is an iconic magazine, you feel smarter just holding it. But why is it so helpful for students?
Genuinely amazing images is not the only thing which draws our attention. It also about the stories they deliver. 1960 – Jane Goodall begins the study of chimpanzees in Tanzania. 1985 – Robert D. Ballard the discovers wreck of Titanic. 2017 – a transgender person featured on National Geographic for the first time. On the 22nd of September 1888, the first edition of the National Geographic magazine was published by the National Geographic Society which was aimed at the increasing and diffusion of geographical knowledge.
Now, it is the magazine in which students can search for inspiration, extend their awareness in the global issues, and be on the right side of mother nature.
Student Magazine #2: The Economist
If we could only have one magazine that we are allowed to recommend students, without hesitation, we would pick the Economist. It takes you out of yourself and focuses your attention on the world around you.
What can the student learn from this magazine? A whole bunch of things – corruption in the Chinese military and how the communist party is attempting to clean that up, the process of political elections in Australia and in India, Russia's conflict with Western Europe, oil industry in Brazil, the Kurdish people in Turkey agitating for self-government, and all of that just in one issue. In the Economist, the student can read all kinds of stories about the planet they live in.
So, while reading this magazine, you are no longer thinking about endless student's problems, you find yourself a fascinated and intrigued citizen of the world.
Magazine #3: The New Criterion as a Cultural Manual for Students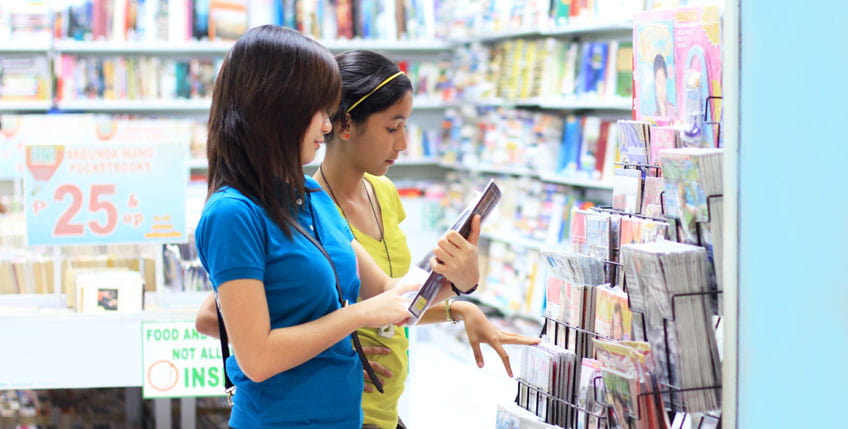 Back in 1982, Hilton Kramer, the chief critic of the New York Times, and his friend Samuel Littman, the pianist and music critic, decided that the cultural landscape looked a little bleak. Intellectual conformity, narrow-mindedness and unwillingness to speak the truth about critical cultural issues have given rise to the New Criterion. We are not saying that their subscription base is quite as large as that of the Wall Street Journal, but the student is someone who has to be the first in the line for a subscription. Why so?
The new criterion is all about looking over the vast expense of our culture and battling what the editor's call cultural amnesia. For many students, ancient history seems to be what happened six months or six years ago, at most, a decade ago. But the thing is you need to have roots that go a little deeper to understand where we are now. That is really what the New Criterion is all about, they are serious without being academic.
This student magazine tries to be lively without being trendy or meretricious. They have got all kinds of terrific pieces from the classics to what is going right now at Ground Zero.
Students' Choice #4: Entrepreneur
Yes, every student has heard of this magazine more than once. Moreover, we are sure most of you paid for the subscription. What is so great about this magazine? And how students can benefit from it?
First of all, you could learn from the experience of people whose stories are told and understand some of the innovations of the coming along. As for a business magazine, its content is entertainingly presented, it is not just all boring adverts. If you read through its articles, you can get some insights which you can start to think about and apply to your future business. There are also lots of small tips on how to become an entrepreneur in a student's age and what can be done in order to achieve success in your 30s. You can learn about business models which you may be able to apply and improve your own top line and revenue generation.
The audience of Entrepreneur is pretty broad, the content is editorial, the articles are punchy. There are serious of regular columns covering a whole range of things like funding, business technology, and PR. Are you going to study some of that area at college? Then you won't find a better student magazine to read.
The Times Literary Supplement: Student Magazine You Will Definitely Enjoy
Ask 100 students and 80% of them will tell you it is a true pleasure to read this magazine. Here you can find the best book reviews for someone who wants to keep up with the most important writing on a broad range of topics.
This magazine is a reliable guide and critical mind to every student who is passionate about reading. The editors choose really amazing books to review in a variety of fields, starting from science and ending up with fantasy. The review essays are so well-structured and well-written that all of a sudden you will become more interested in a field of knowledge you have never thought would interest you even a little.