Writing a letter of complaint is a serious quest in any case. Everyone who writes a complaint letter wants the addressee to hear them. Experienced online writers created this guide to show you how to write a letter of complaint and make it relevant and effective.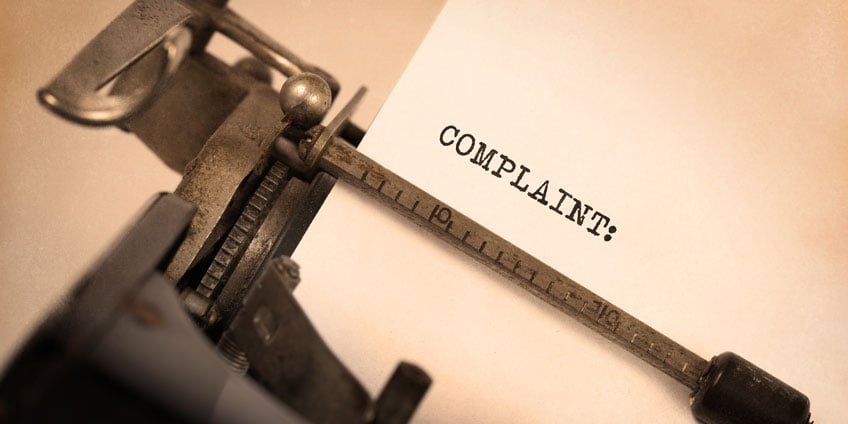 A Complaint Letter: What is it?
An understanding of a letter of complaint is what you should gain before starting to write it. A complaint letter is a text which an organization or a particular buyer creates regarding some specific product or service. A letter of complaint is written to an agency or company to mark a complaint on a malfunctioned product bought from the firm or inappropriate services provided by some agency.
There can appear a business complaint letter or a customer one. Here, we will determine what a complaint letter is, what comes along with it, and how to write it correctly.
Writing a Complaint Letter: Things to Consider
When you face any issue related to either a device, a product, or a service provided, it is natural to feel frustrated and disappointed. The very first action you should take after the trouble of such kind appears is to get in touch with the institution responsible for the customer service in the appropriate firm using the email form or the phone number. In case the message or call was ignored or caused no effect towards fixing the issue, a letter of complaint is what usually follows.
How to Write a Letter of Complaint: Recommendations
The very first thing to do when starting to write a letter of complaint is to check if you address the right institution possessing relevant responsibilities.  The customer service and care department are the ones who should receive all the complaint letters you write. Dealing with any issues happening to customers and clients is their task.
Before starting to write, you should also check if the company's address you've found is correct. To make your writing effective, try paying attention to lesser common mistakes. Further, in this text, you'll find professional recommendations on writing a relevant and effective letter of complaint.
Straight to the Point
Let your readers know about the reasons which made you write the letter. Underline facts indicating the exact date, place, and time of your purchase or service receiving. The company's representative needs to understand the issue after checking the first couple of sentences. So, don't waste both your and their time.  Be precise, mention details, and explain things as well as you can.
Specificity Matters in Writing Complaint Letters
Tell specifically about your needs and wishes on actions required from the company. State if you want to get a repair, a product replacement or a refund. Mention these things in the next paragraph: whoever reads your letter will feel it easier and more comfortable to do their job correctly. In case you have suggestions on long-lasting solutions, write about them here as well.
Attachments are Essential
Add copies of all the relevant and required documents to the letter: receipts, email dialogues, bills, warranty documents, etc. The legitimacy of your complaint depends on these things. Doublecheck if all the needed files are attached, and of course mention about them in the text: "The bill and the warrant for the keyboard are in the attachment."
Set Deadlines
Set certain time limits to the company's representatives to fix the trouble. Providing officers with realistic time frames is in your interest, so don't be too strict: this will help to avoid a possible conflict between you and the firm.
Respectful Ending and Correct Tone
It is just a matter of politeness: finishing the letter with "yours faithfully" is fine.
The correct tone is also crucial for you in writing a complaint letter. Don't let your emotions dominate you when creating the text, whatever the issue is. Think about it: a person receiving your letter is most probably not the officer directly responsible for the trouble, but the level of your satisfaction with the further service depends on their reaction and the quality of their job.
Complaint Letter: Sender's Identity
It may sound typical, but identifying yourself is very helpful in such cases: the firm will know you in person. Additionally, the company's representatives may sometimes need to get more info about the issue or the product details, and personal identification is what helps them to stay in touch with you all the time.
Proofreading Stage
Check the text for grammar, orthographic, spelling, and other possible errors before sending it. Proofreading and editing are always right when the letter is finished: carefully composed phrases cause a much better impression.
Respect Your Deadlines
It is highly recommended for you to stay patient and wait till the deadline you indicated in the letter expires. In case no feedback received, or action conducted to solve the trouble, feel no confusion to address your letter to some person with even higher authority in the company.
In case this doesn't help, look for legal assistance from lawyers.
How to Write a Letter of Complaint: Format
Understanding of the correct format is great: when the text is written appropriately, the letter addressee can identify the trouble faster and accelerate the solution process for you.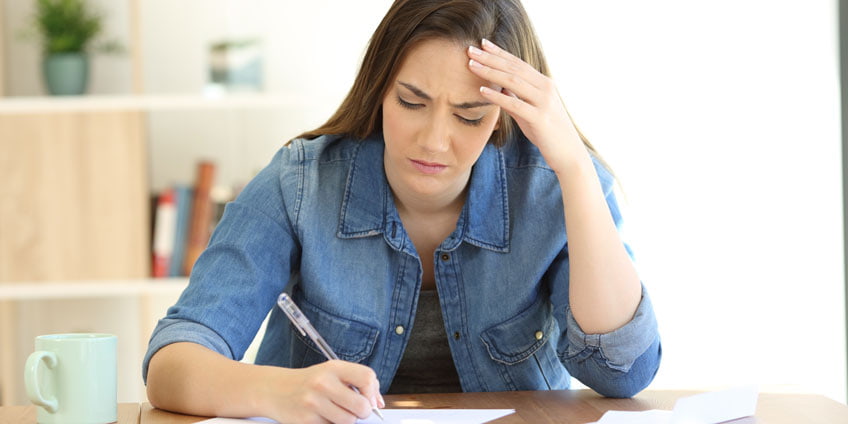 Contact Info
Your address and that of an addressee should be written at the very beginning of the complaint letter. Check twice if the company's address is correct.
Title
Mention the subject of the writing here. Let the recipient know what the trouble is right after they read the title: the possible solution might be easier than you think.
Body
As we mentioned before, being straightforward is the best way to deliver the message. Explain what the complaint is about and provide the company's officials with all the necessary data they might need, and then tell what you would like them to do in order to satisfy you.
Conclusion
This paragraph should contain information about the time frames: tell how much time you can give them to solve your issue. Going ahead and expressing the appreciation in advance is fine. Being polite is a must here: show that you are a respectful client.
These were our tips on writing a letter of complaint effectively. Keep up with our guideline, and you will most probably be heard.