When you are a teenager or a college student, writing skills are not something you think about a lot. Probably, the exams, tons of assignments, research papers, and break up with boyfriend or girlfriend are what bothers the student the most. But the point is that writing underlies all of these things (except for breakups, they are just constant companions of our life). So, if you learn how to start a new piece of writing in seconds, how to edit or draft your paper, endless essays will be just a fun bonus to your college life. The experts of "write my essay" requests know how to do that.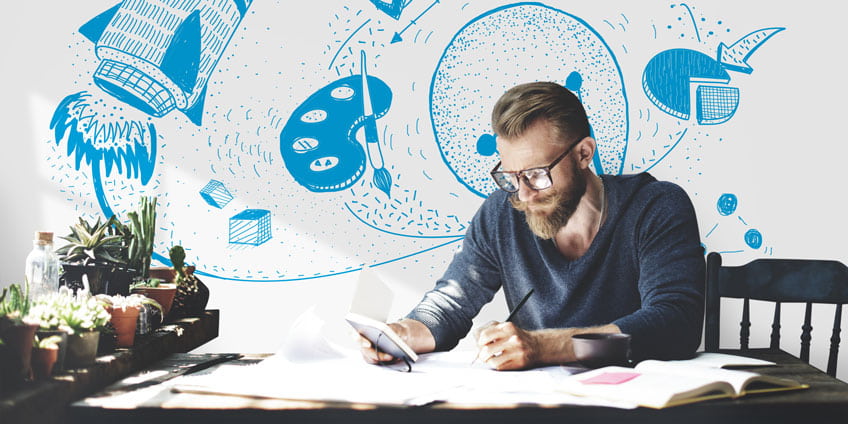 Oftentimes, the best way to boost your writing is just to practice. But sometimes, you can use that practice in a clever way by doing specific exercises to help improve a certain area of your writing. So, pen to paper, fingers to keyboard, young students! Here are the most effective writing exercises to make your paper as structured and thoughtful as never before.
Writing Exercise #1: Right Sentences
The sentence is the building block of writing. Whether you are emailing an old friend or writing a research paper in nuclear physics, clear and effective sentences are what drives your work. The key is to put the elements of a sentence into a logical sequence. And there is an exercise that can help you to do that. It is based on taking a random list of four or five items, and then putting them together, so you actually have to build a sentence out of it.
As with any skill, writing skills develop slowly, so it takes practice. Why do not we practice right now? Here is an exercise: write a sentence by putting the following objects into a sentence.
"Baby," "Mercedes," "Sunshine," "Window"
Here are three examples. "It had become apparent to Monica that the Mercedes SLK was his baby, even more so that his infant son in the backseat being brightly illuminated by the sunshine slanting through the side window."
"He was never happier than when he felt the sunshine beaming through the window of his baby, a Mercedes-Benz Gullwing he found in the dump and rebuilt himself."
Let's try another one. The drill is the same: "blood," "faster," "pale," "skin," "thin."
"The blood was unusually pale and ran faster beneath her thin skin than it should." This time, it is a shorter, simpler construction.
"Mathew's heart beat faster as he stepped around the pool of blood to examine the thin, pale skin of the apparent victim, who lay on her side, her glasses still clutched in her right hand, not far from the magazine she had dropped when she was attacked."
The words are "capital," "cloud," "computing," "intellectual," "money." How would you put these words in one sentence?
"The company's cloud computing technology proved so innovative that a group of venture capital firms rushed in waving large sums of money and promising lots of intellectual support."
"The planet Cloud's capital was a haven for any intellectual, especially those involved with The Network's computing, but it took a great deal of money to live there."
"James couldn't drive far enough from the capital, where it was mistakenly assumed that his intellectual capacities were best suited to cloud computing and the amassing of money."
Writing Exercise #2: Answer Three Questions
If you are experiencing writer's block, procrastinating, or having trouble with the flow of ideas, this exercise will help you to stimulate creative thoughts. The key here is to write down the answers as possible as you can and come up with the details as you go along. Let the words flow without pondering too much.
Here are three sets of questions which will help you to break the writer's block.
Set 1:
Who just snuck out the darkroom in the hotel lobby?
What was the person carrying?
Where is he or she is going?
Set 2:
Who is Lili?
Why is she laughing so hard?
What did she start to cry all of a sudden?
Set 3:
Why are the boys fighting for?
Who is right?
How will it end?
Writing Exercise #3: Read It Out Loud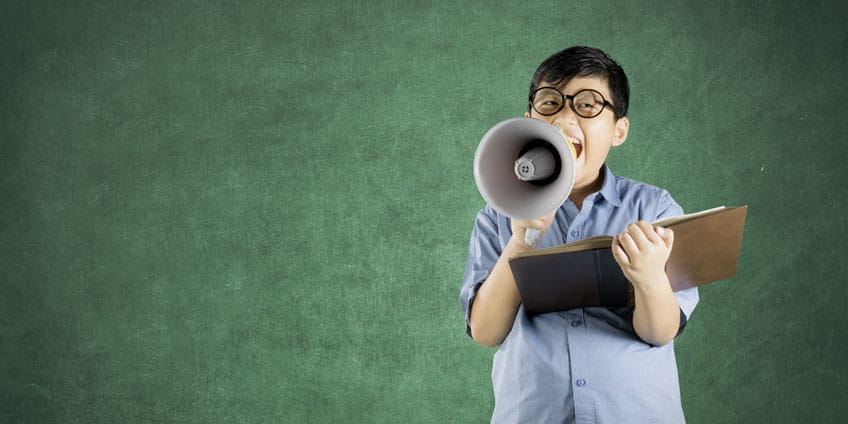 It can really help you catch typos, awkward wording, strange sentence rhythm, or even the details that are redundant and that you do not need to include. Oftentimes, when we read out loud, we hear how it sounds in a reader's head and edit it out to a more natural sentence rhythm.
Exercise #4: Writing Prompts
This method is as old as Arnold Schwarzenegger, but it always works. You will find hundreds of writing prompts on the Web, depending on the goal of writing or style. Here are a couple of writing prompts that we find the most efficient ones.
1. Imagine that you went to bed last night after a hard day at college. Your day was full of stress, good news, and weird meetings. You have got mixed feelings, but everything was the same as always. Once you had woken up in the morning, you realized that you are in somebody else's body.
Which body was that? A human, an animal, a world-known star or a fictional character?
2. Before you went to work, you had forgotten to close the window in the living room. Once you came home, you found a piece of paper on the table. Everything else was in their proper places.
So, what was written on that paper? How does it make you feel? What is the next step you are going to take?
3. You are in the restaurant of Asian cuisine for the first time. Your friends are laughing at the clumsy waiter. Then, he brings you a Chinese fortune cookie message and your whole life flash in front of me.
What was in the prediction? How did your friends react? What are you going to do about it?
Writing Exercise #5: Write about Your Expertise
We know that there is something you can do better than others. It can be anything from selling useless things to writing a poem. Your goal is not to create a manual on how to hit the right note while singing but explain the whole process in an engaging manner. And since you are writing about your expertise, the ideas will flow. It will help you to overcome the writer's block in a couple of minutes.
Writing Exercise #6: Pick a Number
It is one of our favorite ways to improve the writing skills. So, what should you do? Pick a random number between 1 and 20 (let's say it is 7), look at your bookshelf, choose the seventh book, open it on the seventh page, and write down the seventh sentence. It will be the first sentence of your new story you should create.
And one more tip: do not take your writing too seriously, even if it is your dissertation. The thoughts of how huge and important that paper is will ruin the whole process of writing as well as your inspiration. Take it as a new way to show how cool you are at this.