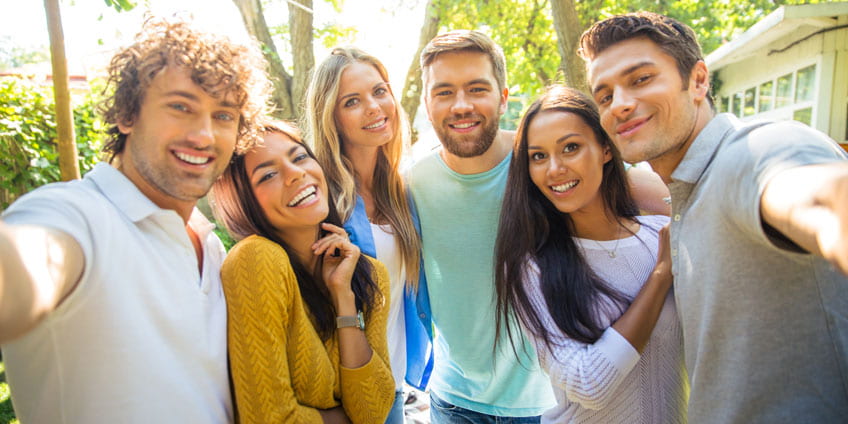 Being a freshman is always frustrating, as it is an absolutely new chapter in a person`s life. It is a period of time when a teenager who used to live with their parents and had nothing to worry about becomes a grown up and is now fully responsible for their lives. Of course, it can be difficult to handle, especially considering that all the friends may be far away and it is now the time to make new acquaintances. 
Some of the students can shut down and avoid communicating with others. It would be a big mistake, as there are many other freshmen who feel exactly the same way and it would be nice if those students could meet and communicate with each other. Moreover, making friends in college is necessary, as it is much easier to study when you have someone to do the homework with or just enjoy going out with after the classes are over. If the number of tasks is overwhelming, you can always split it with your friends and get it over with much faster. Or, you can just order cheap assignments online and go out with your friends, making the most of your college years.
Tips on How to Make Friends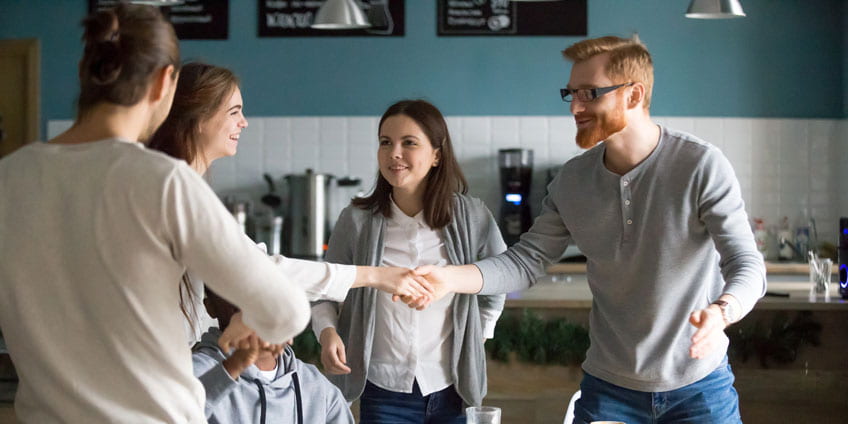 The number of advantages of making new friends can bring is definitely much bigger than the fear of getting acquainted with someone. Making friends is an essential part of being a student, as you will always remember people whom you spend one of the best parts of your life with. But if you still have no idea how to make new friends, here are several useful tips for freshmen which can help:
Do not miss any campus events
The best way to make new friends is to visit campus events after classes, where everyone is eager to communicate and forget about a difficult day at college. You will meet a lot of people who are in the same boat with you, and they are definitely looking for new friends too. Not to mention that you can have so much fun there.
Get involved in after-school activities
It can be a college sports team, a drama club or even a choir. Just pick a group which interests you the most, and you will find many friends sharing the same passion. Moreover, you can get an opportunity to do what you like.
Make a freshmen party in your dormitory
Making a party is a great way to gather all the freshmen and get to know them better. It would be a good thing for everyone to introduce themselves and to share their hobbies and interests. Such a time-spending will definitely help to form new bonds which can transform into great friendships.
Be easy-going and friendly
Being an open-minded person who is eager to communicate always helps to make new friends. There will be no one wanting to talk to you if you always put your headphones in. You may be nervous, and it is absolutely alright. It does not have to stop you from making new friends. Just be approachable, help others when they ask you about something, give someone a pen when they need it, and you will not even notice how fast you make new friends.
One of the most common mistakes people make to get friends is to pretend someone else. You have to be real in order to build a real friendship. Making fake friends will do no good for anyone. Do not try to show only your good qualities, as eventually it will all come out and you risk losing the friends who thought you were different. Being who you really are helps to make friends who will embrace your true identity and be there for you anytime.
College time will be the one to remember. All the ups and downs you have in college form a part of your true self. That is why it is extremely important to have the support of your close friends throughout this journey. The real friendship helps to overcome any difficulties the life can bring. Do not be scared to make new friends, as you are not the only one who feels this way. If you have no idea how to make new friends as a freshman, start simply with saying "hello." If the person is interested, they will respond to you, and it can be the start of a great new friendship.